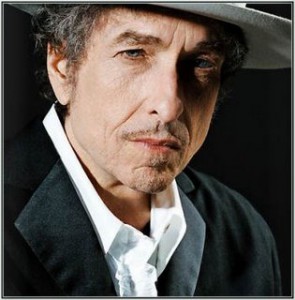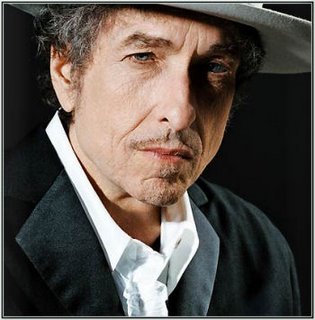 With Bob Dylan at Hop Farm FFS got what we expected. We've heard enough about his performances not to imagine we were in for a lot of crowd interaction but by being there we were paying homage to the best folk songwriter ever. However, FFS was at the festival with our uncle – and sometimes contributor – Peter Rice, probably the biggest Dylan fan this side of, well, anywhere. It seems only right to hand the task of reviewing his set over to him.
Bob Dylan doesn't like to repeat himself. So far this year, he's played about 40 shows and over 70 different songs.  He played a tour of small clubs in Japan for the first time. His show at Hop Farm was at the end of a European Tour where he played in Macedonia, Romania, Slovenia, Turkey, Slovakia, Bulgaria, Croatia. Not the usual circuit.
He doesn't like to explain himself either.  The setlist changes every night. No-one knows how songs are chosen, but you can be sure that he puts a fair bit of thought into it.
So what did we get at Hop Farm? A bunch of Sixties favourites at the start Rainy Day Women , Don't Think Twice, Stuck Inside of Mobile and Just Like A Woman. RDW had a built in guitar part from Rumble, the instrumental from Link Wray. Link died just before Bob's residency at Brixton in 2005 and he played it 4 out of the 5 nights. On  Just Like A Woman he invited a sing along, but built the communal singing into his own arrangement. Just to show who's boss.
Then onto more recent songs like Honest With Me, Thunder On The Mountain, High Water and Workingman's Blues #2.  (In case you're wondering, the first Working Man's Blues was written by Merle Haggard. Bob shocked the hippie establishment when he told Rolling Stone magazine in 1969 that he liked Merle's song better than that new fangled psychedelic music.)
His performance of Workingman's Blues was great. He doesn't just transform his old songs, this performance went way past the recorded version from Modern Times (2006).
Highway 61 and Ballad Of A Thin Man were more from the mid 60's purple period and we also got a lovely Simple Twist of Fate and Blind Willie McTell from the 70's and 80's. Like A Rolling Stone and Forever Young are pretty good options to have as an encore.
For the Hop Farm folkies then, he played the sixties classics, a couple of mid period lyrical songs and newer stuff to show he's still got it. The band was great, he played lots of harmonica and a bit of guitar and keyboard. So what about the singing.? For more than 2/3rds of my life, my response to the "but he can't sing" argument has been "it all depends what you mean by singing." To my ears, his voice is as expressive as ever, but there's no doubt that his vocal range is getting more limited. The effects of  50 plus years of tobacco are pretty evident. So he sings within his limitations and gets his message across, but he's not going to sound like he did 40 years ago even if he wanted to, which he almost certainly doesn't.
What we got was a very live performance, something interesting for the audience and performer. And the thrill of seeing the man who's done all those great things standing in front of us. Bob probably hates that idea, but it's undeniably part of the experience.
He doesn't say anything to us, apart from introducing his band, because there's no need. He tells us we're a great audience and he's pleased to be here by keeping performing, 100 nights a year, all over the world. That's a more genuine statement than the usual platitudes. We're lucky to have him around.
Words: Peter Rice
See also: