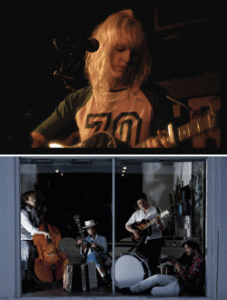 Marcus Mumford and I are in agreement. Hop Farm had the best line-up of any festival this summer – he announced as much live on stage. Mumford & Sons were joined by Johnny Flynn, Laura Marling, Seasick Steve, Peter Doherty, Ray Davies and Bob Dylan. But a festival is a sum of its parts. And this one was plagued with organisational oversights that marred the experience for many fans.
The sound problems, hour-long queues for loos and bars, scarce water on a boiling hot day (exacerbated by a rule that only bottles of 500ml or less could be taken into the arena) and rude staff were just some of a litany of problems that meant every festival-goer came away with a complaint.
Worst of all for FFS was that the festival bus was deliberately timed to arrive mid-afternoon (we phoned up the bus company, who said Hop Farm had told them to arrive at 2.30) — which turned out to be after Foy Vance, the Magic Numbers, Johnny Flynn and Laura Marling had played — we arrived to hear the heartbreaking announcement "Give it up for an amazing set, from the wonderful Laura Marling". And with no stage times available before the festival, there was nothing to be done to prevent it.
Someone at Hop Farm certainly does have great taste in music, but maybe stick to making playlists, hey?
Hop Farm 2010 Music Reviews