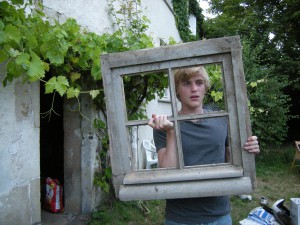 I am not ashamed of my crush on Johnny Flynn, for he is not only beautiful like an angel but he is hugely talented. I was also not the only one who clapped and wooped as he walked onto the main stage at Hop Farm Festival last weekend, with his band, The Sussex Wit.
It was great to see a large majority of the festival gathered to support him. Despite very little exposure on radio, Johnny clearly has a large and dedicated following.
The musicians' rapport and professionalism married with Johnny's storytelling-lyrics kept the crowd enchanted. The set held a fine balance between old – Leftovers and Cold Bread – and new – Lost and Found, Howl, Barnacled Warship, to mention but a few.
Johnny's distinguishable mandolin playing and pleasingly raspy voice was a wonderful thing in the midday sun, as I kicked off my sandals and screamed 'we love you Johnny' before I had time to stop myself. Well, when a man can sing, play the guitar, mandolin and violin, what's a girl to do?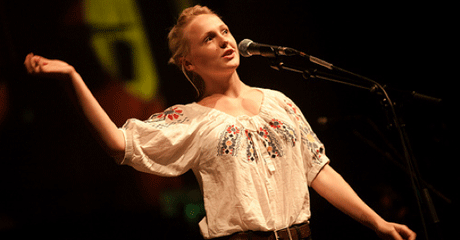 As soon as Laura Marling's slight and pale figure, lit by the early afternoon sun, began singing Devil's spoke (the first track from her most recent Album 'I Speak Because I Can') on Hop Farm Festival's main stage, I couldn't take my eyes from her.
I think many would agree that her voice holds an ethereal quality as it moves effortlessly and with great maturity across a wide range. I felt a pang of jealousy as well as admiration (but mostly jealously), that someone so young could write music with such insight and elegance, as Rambling Man and Blackberry Stone.
Laura is suitably English, with polite talk to the near-capacity crowd. She invites us to whistle along to the absent violin solo in Night Terror before jokingly warning us to not be shocked at her whistling ability (which is actually amazing – she can whistle through her teeth without needing to move her lips – another pang of jealousy). Added to which, Laura's creditable homage to Jackson C. Frank, covering his song Blues Run the Game, conveyed her place in the line of great folk singers.
There is something otherworldly about Laura, I think, as she places dark glasses across her eyes, in the strong sun; and, courteously thanking her enthusiastic flower-wearing-cider-drinking audience, as we sway in the grass, she disappears like an apparition. Still, I can't take my eyes from where she stood.
Words: Juliet Cochrane