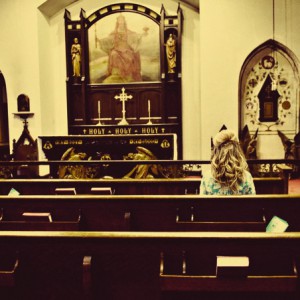 Before there was a Buffalo Springfield or a Crazy Horse (though after there had been The Squires), Neil Young was briefly in a band called the Mynah Birds, who were signed to soul label Motown. Only a handful tracks were ever recorded before lead singer Rick James was arrested for going AWOL from the Naval Reserve, and only two of them have ever been released, albeit on a rather obscure compilation.
Laura Burhenn has apparently decided, quite rightly, that the idea of Neil Young doing Motown was too great a loss for music, so she's taken it upon herself to make the album they might have done. She's made absolutely no secret of what she's up to. As if nicking the name wasn't enough, she then openly stated her ambition to "make a record that sounds like Neil Young doing Motown". Okay, so we're clear about that then.
Whether she's done that, well, I guess we'll have to ask Neil what he makes of it, but there's no questioning that she's made a cracking album either way. Opener What We Gained In The Fire would sit quite happily on After The Gold Rush but the album then takes a turn for the upbeat end of the Motown scale. Let The Record Go and Numbers Don't Lie stomp along at a rollicking pace, while tracks like Ways of Looking and We Made A Mountain recall Dusty Springfield.
The influences on these tracks are so obviously the original labels may as well still be hanging off, but it's done so well that Burhenn has made the sound of so many old legends her own. Rooted in a sound more than 40 years old, What We Lose In The Fire We Gain In The Flood is up there with the very best things released this year.