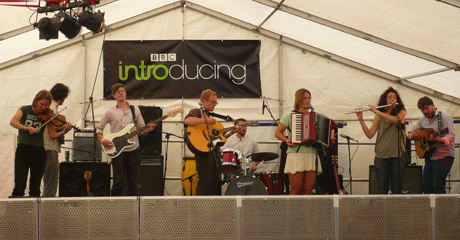 We're delighted to announce that the wonderful Cocos Lovers are your choice for our Schmercury Best Album Poll.
The Lovers' debut LP Johannes was shortlisted alongside 11 other albums from the past year, and thanks to a groundswell of internet support, pipped Laura Marling's I Speak Because I Can to top position.
Our Editor's Picks this year are Broadcast 2000 – Broadcast 2000 and Anais Mitchell – Hadestown. All three are remarkable albums which we'd be very proud of indeed if we'd had anything to do with them. Which, sadly, we didn't.
To celebrate the poll, we're offering you the chance to win a plethora of B2000 goodies, kindly donated by the man himself Joe Steer.
To enter just email schmercs [at] forfolkssake.com telling us YOUR favourite album of the year.