First of all, MERRY CHRISTMAS FOLK FANS! I hope you're reading this full up and content.
Secondly, I'd like to say an enormous thank you to everyone who has contributed to, bought and supported For Folk's Sake It's Christmas 2011. It's been brilliant. We're so stoked to have so many of our favourite bands on the album, we've had an overwhelming reaction from loads of kind people, and we've raised far more money than we'd dared hope for the Integrated Cancer Centre. But it's not over yet, and the grand total will be released after Christmas.
We've got a real mixture of acts on the album, some you'll definitely have heard of, and some you definitely won't have (because they named themselves just in time for the record sleeves to be printed). So for your perusal on this festive day, here's some inside info on the tracks and artists.
1. Howard Carter – Christmas Blues
Cerys Matthews singled it out as one of her favourites from It's Christmas 2011 and said she thought the pianist sounded like a cynical drunk santa!
I've known Howard since university, and always thought he was a jolly nice chap. I knew he was a musician and producer, but to my shame I had no idea just how blimmin' talented he is. What a joy, then, to be presented with this incredible track, which Howard played and recorded especially for the record. Not only is it a brilliant stand-alone song, and the perfect start to the album, but it turns out I'm pretty much pals with a young Jools Holland. Cool.
You can listen to Howard's soundtrack for Dark Light here.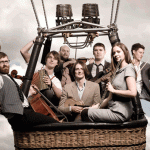 2. The Leisure Society – Christmas Mistakes
FFS favourites The Leisure Society need no introduction for readers of this website. They won our first Schmercury best album poll in 2009 with their debut The Sleeper.
When I interviewed Nick Hemming and Christian Hardy from the Leisure Society around the release of their brilliant second album Into The Murky Water (buy it buy it buy it!), Nick asked if we'd be doing another Christmas record this year, and mentioned they'd be up for doing a song. So it was decided. We were doing another record.
The Leisure Society squeezed the recording of this track in between touring cathedrals with Laura Marling and their own European tour, pulling all-nighters to get it finished. But faced with time pressure they certainly didn't do things by halves. When I asked Nick how the track was coming along he said "It's fine. We've just got to get a harp player and brass section in." And that's on top of the strings and woodwind that come as standard with the band.
I'm sure you'll agree it was worth it – you can hear the Brian Wilson-like perfection and precision that make this song just incredible.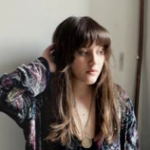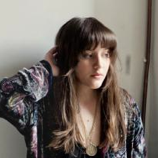 3. Caitlin Rose & Keegan DeWitt – You Never Come Home For Christmas
Caitlin Rose is a Nashville singer and songwriter who's on the thoroughly excellent Names Records in the UK (also home to Alela Diane. See? Excellent.) She played an Allotment night back in 2010, which we organised with promoter, artist and blogger Anika in London. Caitlin donated this 'depressing Christmas song' that she recorded with her friend Keegan De Witt for a Rough Trade bonus EP. Caitlin's debut album Own Side Now is country at its most down-to-earth and marks her out as a songwriting force to be reckoned with.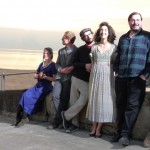 4. Cocos Lovers – Christmas Is Coming/God Rest Ye Merry Gentlemen
We first came across the brilliant Cocos Lovers at London club A Folking Good Night and were instantly charmed by their laid-back and rustic folk. They won our best album poll in 2010 with their debut album Johannes. They laid down these gorgeous layered vocals for us around the table after Sunday lunch. The band are based by the seaside – in Deal in Kent – and this cosy recording only makes their lives sound more lovely.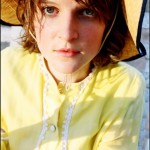 5. Devon Sproule – Send Me To Coventry
Completing the set of our best album poll winners, Devon Sproule took the (imaginary) trophy with I Love You, Go Easy this year. She and her husband, musician Paul Curreri, have recently moved to Berlin from the US, and Devon wrote this lovely song about spending Christmas with her friends in Coventry. And Devon's label – the lovely folk at Tin Angel Records – have launched a competition to make a video for Devon's song. Enter here.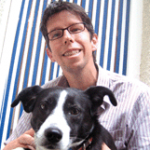 6. Darren Hayman – Lost In The Snow
Ex-Hefner frontman Darren Hayman is another one of our favourite UK artists, so we were delighted when he & Fika Records allowed us to use this song from his new EP Christmas in Haworth. Also check out his advent calendar with songs, videos and stories contributed by Darren's creative friends. There's an especially amazing picture of Darren with his real dog and a remarkably lifelike lego model.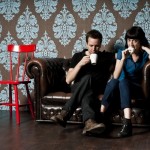 7. Paper Aeroplanes – In The Bleak Midwinter
Harmony-laden folky pop band Paper Aeroplanes is Sarah Howells and Rich Llewellyn. I first came across Sarah singing with fellow Welsh songwriter Al Lewis on their EP Skin & Bones, and fell in love with her vocals. Sarah's been a friend of us at FFS for a while – contributing a lovely jingle with which we open our London Fields Radio show, and we're delighted that she and Rich could record this gorgeous version of 'In The Bleak Midwinter' for the compilation.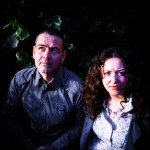 8. Kathryn Williams & Neill MacColl – Christmas In Hell
Tom McCrae suggested I ask Kathryn Williams if she'd be interested in writing a song for the record. Kathryn was nominated for the Mercury prize for her second album Little Black Numbers in 2000. Neill MacColl is folk music royalty – his father is Ewan MacColl, his mother is Peggy Seeger and Kirsty MacColl was his half sister. And Neill's son Jamie is in Bombay Bicycle Club. Neill has had an illustrious career himself as a guitarist, singer and producer working with Steve Earle, David Grey and Eddi Reader among many others. The pair also released an album Two together in 2008.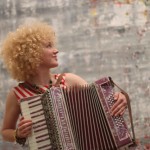 9. Fiona Bevan – Love In A Cold Climate
I'm very grateful to Rockfeedback man Kev Molloy for putting us in touch with Fiona Bevan. Her bright and upbeat music is perfect for a crisp winter day. Find out more at www.fionabevan.co.uk.
10. Hollows – Come Thou Fount of Every Blessing
Hollows are a new East London-based choir of folk lovers, taking well-loved and little-known songs and adding layers of female harmonies. This is their first recording.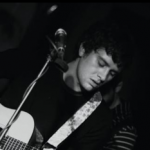 11. Adam Killip & Mi Mye – O Come All Ye Faithful
Adam Killip was the singer and songwriter of London-based band the Tailors. He teamed up with his pals in Wakefield band Mi Mye for this brilliant rendition of O Come All Ye Faithful. Us FFSers particularly like the bit where he sings "Chriiiiist" and misses off "the Lord'. It's the little things.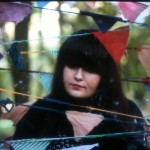 12. Laura Boyle – Silent Night
Seventeen-year-old Laura Boyle is a new act on the London acoustic circuit. Her debut release The Nightengale EP was released this month in postcard format via Turf Records. Find out more here.
Thanks again to everyone involved in the record. And have yourselves a merry little Christmas evening!
Lynn x