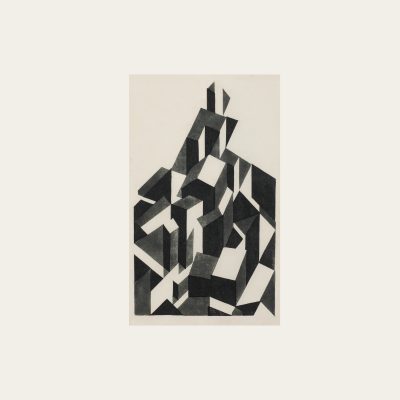 The Unthanks have always taken risks, how else can you explain covering King Crimson's 'Starless'? Yet when Rachel Unthank joined with Maximo Park's Paul Smith as Unthank : Smith on Nowhere and Everywhere, no one really knew what to expect. Especially since this all came about as the result of a conversation at an Africa Express concert. 
Clearly in the realm of folk music, Smith describes it thusly: "Folk music, as I see it, has always revolved around the everyday experiences of ordinary working people, and the songs are almost commemorations of people's lives." Both instrumentally and vocally Unthank : Smith takes chances, getting outside the comfort zones of both musicians in surprising ways. 
Fans of Maximo Park will be stunned by the albums opening track, 'Captain Bover', where without the aid of musical accompaniment, the two exchange vocals before singing the refrain as a duo. As a first taste, it sets up the fact that not only is this clearly in the folk camp, it isn't exactly going to rock either. Yet 'The Natural Urge' combines guitar, layered harmonium, along with the clarinet of Fay MacCalman and the percussion of Trembling Bells' Alex Neilson in ways that don't really tread the normal ground of folk. Written by Smith, the song is as much protest as it is folk. 
Getting to the heart of the album, Unthank : Smith forms a new way for the ever-evolving traditions of folk. 'Seven Tears' is minimalist to the extreme. Written by Unthank, the lyric largely consists of the repeated phrases, "shape shifting, heart breaking, half-life darkening" and "Slipping, sliding, slithering, shimmering, sea skin shed, hearts are shimmering." Based on her research into selkie mythology, it gets its name from the notion that if you cried seven tears into the sea then your selkie-lover would return to you.
Smith got into folk music through the pathways of Nick Drake and Bert Jansch. Commemorating the fall of a soldier of the first World War in 'Robert Kay', Smith evokes his consciousness as he sings, "When I was nineteen, I had dreams like you." But by song's end he dreams no more. Evoking the sound of the wind whistling over the moors, 'Horumarye' is filled with the dissonant sounds of clarinet.
Nowhere and Everywhere continually takes aim at the notion of what folk music is and how it continues to be alive and vibrant thanks to the likes of Rachel Unthank and Paul Smith. They breathe life into old forms, and along the way reinvigorate what this music was and what it continues to be. The journey they take is shaped by the notion that folk music lives because people like Unthank : Smith believe to their souls, not only in the validity of the form, but in the stories being told.