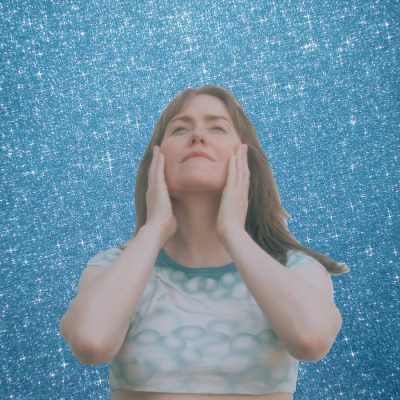 It's been over a decade since Signe Marie Rustad first introduced her talents to the world, though it wasn't until her third album, When Words Flow Freely, that the wider public became fully aware of the sheer scope of that talent. Four years on from that cornerstone release comes her fourth, Particles of Faith. The two albums have something in common, both having their starting points as poems. Rustad has said in interviews that she needs to find a common thread for each record, and says that her records tend to have more of a circular motion than a beginning and an end. She doesn't take this approach into the studio where Rustad tries to allow "the songs to be free within the space I have created for them".
Her voice throughout her career has this glacial and timeless quality, that she could've been pulled from any era and would've found her way no matter. Particles of Faith feels like a natural transition from her previous releases, another step along the road. It manages to sound completely fresh, whilst carrying the history of those songwriters who have travelled before her, from Joni Mitchell through to Carole King, without weighing the music down.
She says that songs come to her in two ways. Some just float past waiting to be grabbed, and some need to be mined and grafted for. Whichever way she managed to find the songs on display here, Rustad manages to make it sound effortless. From the beautiful power-pop of single 'Hello It's Me', which expands on the sound of her past recordings and places them in a new landscape, to the indie-folk of 'Bark Up Someone Else's Tree', a tale of love gone wrong and moving on to pastures new, over the span of six minutes. Accompanied by shimmering piano and Laurel Canyon guitars, it builds and repeats until you find yourself pressing repeat at the end.
Other songs, like 'Waiting', have been, erm, waiting, to find their place in Rustad's cannon for a while. Rustad said she's had this song waiting around for many years, long before she'd released any music, and it's only now that it's found a home. A song about when you find yourself observing your own life, instead of living it, 'Waiting' is a particular highpoint on what is already a strong album. Particles of Faith makes for good company on a cold night, but I reckon will work just as well no matter the season. There is heart and humanity within each of the songs, thanks to a songwriter who just keeps getting better and better through the years. An early highlight of 2023 for certain.