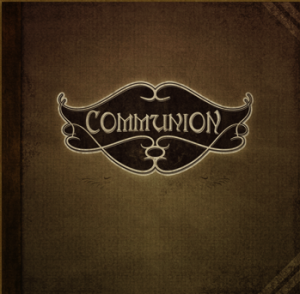 Look, the clue is in the name – this offering from the burgeoning club night established by Ben Lovett (Mumford & Sons) and Kevin Jones (Cherbourg) is a bringing together of musical souls and a testament to the talent that thrills through the British folk scene and makes it the beautiful thing we all love and admire
And yet for all the talk of a community, perhaps then the most surprising thing about this album is the sheer diversity on offer. Johnny Flynn opens the album in a traditional vein that continues all the way through the hand claps of 'Zion' by William Stokes to Pete Roe's comforting, worldly voice on 'Bellina'. But then of course there is Jay Jay Pistolet, a relic from the age of the wireless and the Wurlitzer, with his delightful homage to Cole Porter, 'Vintage Red'. 'Sister', modestly hidden away in the middle of the album, is yet another triumph from Mumford & Sons – the hum of the organ and choir of harmony behind moralising lyrics creating a feeling of reverence perfectly fitting for an album entitled Communion. 'Hands in the Sink' is the pure sweet symbolism you expect from Alessi's Ark, and Elena Tonra, speaking bluntly for every girl with a crush on Peter Pan, along with Beans on Toast, bring an Antifolk feel to proceedings. And as if all that wasn't enough, Peggy Sue and Broadcast 2000 amongst others depart further from folk tradition with wonky beats and disconcerting sounds thrashed out on an acoustic guitar.
Time was when you had to look far westwards, to Nevada City perhaps, to behold such a collective of talented individuals united by music and geography and creating something distinct and special. Now – and this is not without considerable thanks to nurturing nights such as Communion or generous artists like Laura Marling who use their own star appeal to shine a light on their friends' talents – we don't have to venture beyond our fair shores to discover something new and exciting. It's all here, just waiting to be discovered.
Words: Lois Jeary
Communion tracklisting:
Johnny Flynn – 'In The Honour Of Industry'
Jay Jay Pistolet – 'Vintage Red'
Marcus Foster – 'Circle In A Square'
William Stokes Feat. Marcus Mumford – 'Zion'
Pete Roe – 'Bellina'
Broadcast 2000 – 'That Sinking Feeling'
Benjamin Francis Leftwich – 'More Than Letters
Jeremy Warmsley – 'How We Became
Brendan Campbell – 'Maudlin Reverie'
Alessi's Ark – 'Hands In The Sink
Mumford And Sons – 'Sister'
Matthew And The Atlas – 'Deadwood'
Alan Pownall – 'Take Me'
Elena Tonra – 'Peter'
Beans On Toast – 'Things To Do Before You're Thirty'
Kurran And The Wolfnotes – 'Pounding'
Peggy Sue – 'February Snow'
Andrew Davie – 'Lie Down In The Blood'
Rachel Sermanni – 'My Friend Fire'
Jesse Quin And The Mets – 'The Sculptor And The Stone'
Matt Corby – 'Light Home'