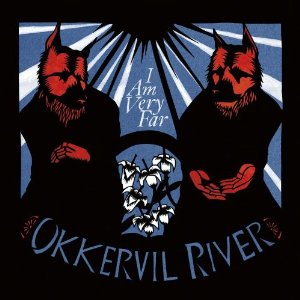 Okkervil River's I Am Very Far has an immediate quality that affirms the album's title. Reverb and echo give the listener a sense that they are hearing a message that has come from either at a great distance, or that they are observing something particularly small, possibly listening through the floor to the happenings in the apartment just below. Whatever the case, this essence gives the album a great gravity that draws the listener to move closer it and makes the band seem to gaining momentum.
'The Valley' appropriately serves as an overture for a band that has taken advantage of all the musical tools at their disposal. Electronic foundations and orchestral finishing enhance the sturdy frame of Okkervil River's consistently solid song writing. Although I Am Very Far is a bit more muted and introspective than previous works, 'Rider' is a true throwback to their straight-forward rock successes. At moments the track can feel like Bruce Springsteen's 'Candy's Room,' and at others has some wonderful hints of David Bowie's 'The Man Who Sold the World.'
The album progresses like a live performance. In the first half, the band keeps the volume and tempo up, there are massive swells, and few lengthy pauses. 'White Shaddow Waltz' in particular provides a great moment of dissonant tension that keeps the midpoint of the album compelling. After the pure release of the first five tracks the album settles into more subtle movements. 'Mermaid' is a notable massage of a song. From the warbley delay of the guitar to the cyclic chord progression, it brings first discomfort, then relief. In the end, the album returns to a similar level of energy to early tracks, but for some reason it feels a bit more inert. There is a sense of completion, but a bit of momentum lost.
Though the Okkervil River are clearly experimenting at points in this album, it remains cohesive enough to be enjoyed in its entirety.
Words: Paul Kellner