Since the New Bands Panel was launched early this year, we've reviewed more than 80 bands and counting. The vast majority are unsigned, but we've also seen a number of our alums begin to enjoy some greatly deserved success as the months have gone on.
To celebrate some of the great talents we've discovered along the way, we asked our panellists to vote for their favourite acts to date.
We then got those bands to agree to offer up one of their tracks as a free download for the month of December, so today we can present to you our end-of-year playlist, The Best of the FFS New Bands Panel 2010. The downloads will be available either until our download limit has run out or until December 31st comes – whichever is first – so get cracking. You can download each track individually, or skip to the bottom to get them all in one.
The voting took place a few weeks ago now, so no doubt some of the acts we've come across since will have to make do with a spot on the 2011 list, but for now, take a listen. It's well worth it. And do let us know who we've missed!
Without further ado (and in no particular order), we give you our favourite finds of 2010.
---
The Last Battle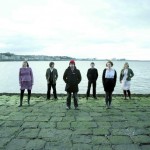 The Last Battle released debut album Heart of the Land, Sea of the Sea late in 2010, and the buzz has been growing steadily since. Here's some of what the panel had to say to add to it.
"I've had to ban myself listening to The Last Battle's album Heart Of The Land, Sea Of The Sea at work. It's so absorbing and stirring, I find myself tapping along to the hypnotic strum of the guitar, maybe humming along and definitely doing a little boogie at my desk" – Emma Dalby-Bowler
"The Last Battle are both traditional and unique. Originality of sound is sort of beside the point, as heartfeltness and lyrical competence are the priorities here, and they show through in clear, sparkly abundance" – Alice Sage
---
The Son(s)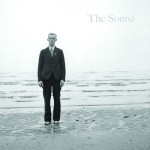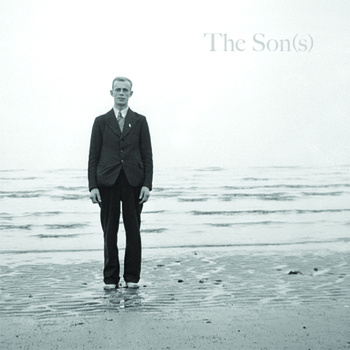 After a three-piece became a one-man band, the Son(s) found their voice. With a debut album due next year following the upcoming release of the Radar single, it could be time for take off.
"It is easy to get lost in The Son(s)' music, especially amidst the warm vocal counterpoints and subtly infectious melodies" – Jono Ganz
"Each track works perfectly by itself, but listening to them together offers us a glimpse at a truly talented band. The way the background vocals always seem one step behind the lead singer's, the gentle feeling of experimentation without becoming obtuse and the generally ethereal atmosphere of it all tells me that The Son(s) are onto a winner here" – Joe Skrebels
---
Erica Buettner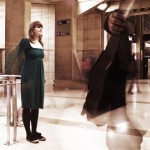 Debut album True Love And Water is due early next year from this young American, who has clearly soaked up lots of influences during her time in Paris.
"Through peppering her songs with tragic lyrics like "At the fountains of sorrow you don't make a wish/ Everyone learns to swim like a fish" she proves that she has the intelligence and wit that audiences delight in the world over. Buettner more often than not holds her own through vocals alone, the instrumentation that she scatters about her lyrics is simply an extra joy to behold" – Mary Machin
"Erica Buettner immediately brings a broad palette of influences to the table. Applying them to wistful, often abstract lyrics and unusual reference points, she is a captivating and engaging presence" – Tom White
---
Phil King
Bristol singer-songwriter Phil King caught our ear with his debut album They Come And They Go. Enjoy a slice of it in The War I Cannot Win.
"I've lost count of the number of wonderful singer-songwriters from Bristol and Phil King has just added himself to the list. His songs are sensitive and soulful, his voice strong yet dreamy" – Anna Mellor
"Bristol based singer-songwriter, Phil King, has a lot to give, a great vocalist and lyricist with excellent compositions and variety, he' s a man that should really get much more attention" – James Rutherford
---
Songs For Dead Sailors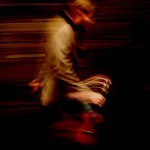 Chris Anderson's Songs For Dead Sailors project remains an understated one, but no less interesting for it, and the Newcastle man deserves plenty of our attention.
"Songs for Dead Sailors is the dreamy, contemplative creation of Newcastle's Chris Anderson. His ruminations are swathed in layers of plinking ukuleles, and delivered in an equally ethereal near-whisper that pleasantly ebbs and flows" – Katherine Carroll
"Whilst I'm sure Anderson could create a lot more with a bigger sound available, I'm not sure I want these demos to change, because they're perfect as they are right now" – Joe Skrebels
---
Georgia Bruce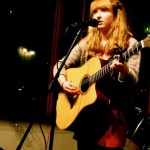 London teenager Georgia Bruce was undoubtedly one of our most exciting finds of the year. It just seems criminal that she is this good, this young.
"After only hearing one track by 16-year-old Georgia Bruce, it became obvious she's to be treasured. The Laura Marling comparisons are going to be inevitable; the youth, the strength of lyrics and song writing and the voice which Laura too possessed at such a young age" – Anna Mellor
"The unfeasibly young Londoner Georgia has talent in buckets. Her voice (adaptable, clear, strong, beautiful) is tainted with the lightness and clarity of youth. Her lyrics are similarly innocent, colourful but compelling, complex and moving, nevertheless" – Alice Sage
---
Jonah Maddox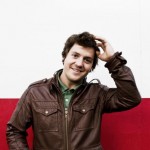 Jonah Maddox, having spent years dabbling in a series of different genres, has turned now to folk. And having heard his debut album Together We Are Taller, we should all be pleased he has.
"It's a shame the summer is over because this is the sort of album that should be played whilst lying in a field watching the clouds go by. Still, regardless of the season, it's a winner" – James Rutherford
"You can hear that the ex Les Ouefs – a punk band – frontman has been around the musical block and learned the lessons along the way. This is an accomplished record, well written and well crafted, and executed by a man who clearly sounds like he has found his calling" – Ian Parker
---
Gibson Bull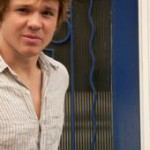 I Hate Train Journeys is taken from the self-titled debut of London's Gibson Bull.
"Gibson Bull may be a fresh young Londoner, but he sounds like a wizened, weathered Appalachian. Delivered in a gruff twang befitting Kentucky old-timers, his album masterfully blends identities and subjects: moonshine and soldiers' tales sit comfortably alongside lovers' quarrels in Croydon" – Katherine Carroll
"The full album is as densely wonderful as his MySpace tracks and his lyrics are so stunning I barely noticed the music – which is consistent, unassuming, and effective. Class" – Alice Sage
---
Tiny Birds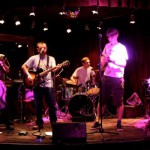 From Tiny Birds comes big potential, something they are now hoping to realise with a full album on the way early in 2011.
""Sad songs with happy music", Tiny Birds promise, and they deliver in spades. Jangly banjo and ukulele provide a sweetly twinkling backdrop to beautiful and profound lyrics laced throughout with humour" – Tom White
"Overall this band produces brilliant pictures, words, laughs and, all of a sudden, music I really want to hear" – Alice Sage
---
Charles Mansfield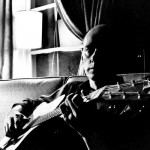 Charles Mansfield caught our eye with his dark, menacing All The Way, a deep record that keeps revealing more and more of itself.
"The acknowledged influence of Neil Young – or at least his gentler acoustic material – and Frank Black is apparent, making for an enticingly dark yet accessible sound and lyrics which warrant repeated explorations" – Tom White
---
Admiral Fallow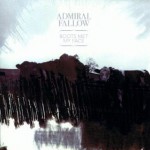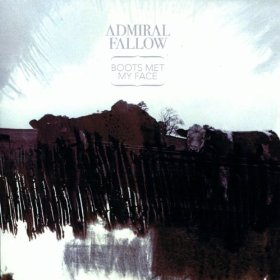 Admiral Fallow's Boots Met My Face is an outstanding debut that deserves recognition as one of the better releases of 2010. We couldn't get enough.
"Listen for the fluttering clarinet, beautiful fingerpicking and devastating crescendo on Subbuteo. After that, I don't think you'll need any persuading" – Jono Ganz
"They offer a real, honest, and nostalgic look at their lives through music. As homely and simple as a cottage pie, yet as beautifully presented and creative as nouveau cuisine" – Alaina Henderson
---
Thiago Pethit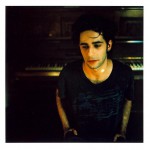 Brazilian Thiago Pethit has just finished recording his debut LP Berlim, Texas. Whenever we speak to him, he's always apologising for his quirky English, but he has nothing to apologise for when it comes to his music.
"If Thiago Pethit's linguistic abilities are taken as an indicator of ability then he should be lauded on this strength alone. But this Brazilian is as musically able as his grasp of the French and English in which he alternately offers these brief and airy acoustic writings" – Ben Sunderland
"With some tracks dark (Voix de Ville), snoozily laid back (Oustra Cancao Tristonha), or snappily uplifting (Mapa-Mundi), new album Berlim, Texas needs to be bought to be believed!" – Alice Sage
---
Rebel Bran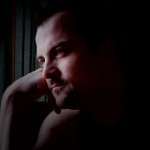 Canadian-based Serbia Rebel Bran assures us that Beautiluf Wodrl is not a typo. But it is impressive stuff.
"I'm loving this so much it's insane!" – Alice Sage
---
Just Handshakes (We're British)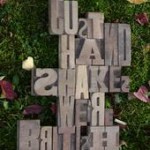 Leeds' Just Handshakes (We're British) have already sold out a string of hand-packaged EPs, and they have another in the pipeline, from which they've given us this track, Black And Blue.
"I like Just Handshakes (We're British). I like their jaunty tunes. I like their deceptively complex songs, which often go off in surprising directions. I also like the fact that Clara's sugary sweet vocals, which sound like they've been imported from a children's TV programme, seem to belong to a different band entirely" – Ali Mason
"Overall, highly recommended!" – Anna Mellor
---
Emily & The Woods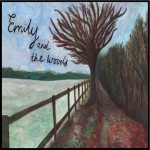 Emily & The Woods have released a debut EP featuring none other than Laura Marling, and she has instantly become an FFS favourite. Check out Lynn's interview with her here.
"This is a wonderful, wonderful beginning and she has certainly gained one fan in me" – Anna Mellor
"These are songs that are suitable to getting lost on a train journey with. It's wistful without diminishing into the twee category of folk music" – Louis Gilbert
---
Blue Sky Archives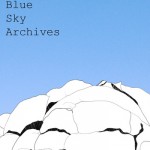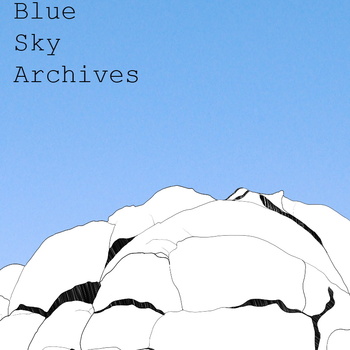 Blue Sky Archives have been back in the studio since we first reviewed them back in the early days of the New Bands Panel, and they've sent us a sample of the results here.
"Lauren Mayberry's vocals are clearly one of their biggest assets, but the fact she only sings one of the three songs here shows they don't intend to rely on her alone, and will instead turn to songcraft. They're off to an exciting start" – Ian Parker
---
If you want to get your hands on all of the tracks featured, you can download the full playlist below.