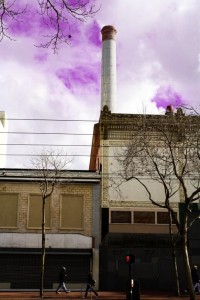 Germany's A Little Nothing mix their folk with a drop of electronica. They've just made new song Secret Sayings available as a free download, so the panel went to see what else they have to offer.
---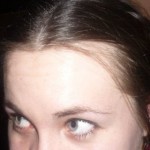 Alice Sage: A Little Nothing's sound has a heartfeltness and a louche vocal aloofness that melds with interesting electronica and harmonious guitar lines. This makes for a restful but exciting experience – full of gentle inventiveness. Electric drum-beats lift the mush of soft sounds into something sharper, cooler, more full. Their four tracks have enough movement and pace to fill a room – like a slightly dying house party. Some Words has the rising beat of a good driving song but broadens out in just the right places and FTR slides and disintegrates like reflections on water, pulling back together with the harshness of snappy drums and high, elongated violins. Altogether an understated joy that, were it available, I would gladly pay to download.
---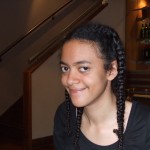 Kate Hinksman: Almost as soon as the vocals come in on Secret Sayings, it is extremely difficult not to make comparisons between A Little Nothing and a certain 2010 Mercury Prize-winning group. But let's not hold that against them straight away. The duo's combination of electronic beats and synths with lo-fi acoustic guitars is for the most part refreshing, although at times a little unbalanced. The beats and bleeps on Distinct, for example, are in danger of becoming grating and almost overpower the rest of the song. An instance where the arrangement of instruments definitely does work, however, is on Some Words which starts small and builds into an atmospheric, slightly sad and ultimately quite beautiful song. Definitely some room for improvement, but in the meantime this is good pensive, chilled out music.
---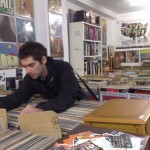 Ian Parker: With a name like A Little Nothing, this German group are hardly screaming about themselves from the rooftops. But their brand of folk-electronica, given a chance, will find its way into your head. It's subtle stuff, but their sweet guitar harmonies and sharp beats combine well. They already have enough material here for a solid EP, and more will surely come.
Check out A Little Nothing for yourself here.