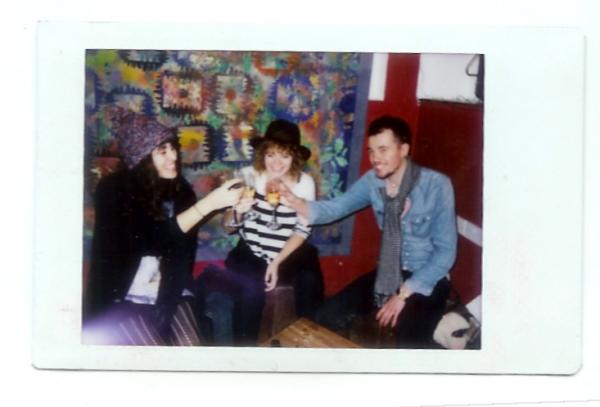 We're not going to pretend we don't feel a little bit precious about Peggy Sue. We remember them back in the day when they were lamenting the fate of Superman, covering Kimya Dawson songs and a person could get right to the front of their gigs with only the slightest bit of elbow work.
But Rosa, Katy and Olly have moved on to bigger and more exciting things, with their wonderful debut album Fossils and Other Phantoms getting rave reviews across the board. We're pretty happy that the world is catching on to their unique sounds. And now, they're only playing the Albert Hall. The Elgar rooms rather than the ginormous main one, but still… pretty swish.
Peggy Sue will be joined by Anna Calvi and The Rural Alberta Advantage at the regal venue on 12th May for a Rockfeedback Hush show.
The chaps at Rockfeedback are kindly giving away a pair of tickets for this exciting show to an FFS reader. To be in with a chance of winning just send your answers to the following question to win[at]forfolkssake[dot]com before noon on Wednesday 28th April:
An old cover of which Kimya Dawson song featured on Peggy Sue's recent free EP A Body Of Work?
Hear more from each band at their MySpaces: Peggy Sue, The Rural Alberta Advantage and Anna Calvi
And if you just can't bear to wait to get a ticket safely in your hands you can buy them here.