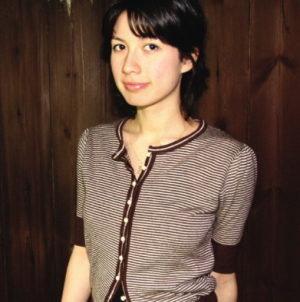 One of our favourite singer-songwriters Emmy the Great is standing up for the reportedly doomed digital radio station BBC 6 music. Emmy used her twitter and mailing list to point out that the BBC's reason behind the proposed closure of the station – that only 20% of adults have listened to it – is pretty silly for an alternative music station.
Here's what Emmy sent out to her mailing list:
"Newspapers are reporting today that the BBC is closing down 6music. According to Shaun Keaveny on his breakfast show, this isn't set in stone, but it's a definite possibility.
6music is probably the only reason we sold any records, and it's certainly the only reason I pay a licence fee DESPITE NOT HAVING A TV. Now I guess I'm paying for the website.
They say in the report that one of the reasons is because 80% of adults have never heard of 6music — a weak excuse for closing down an ALTERNATIVE radio station. Consider also that it costs just over a third of Jonathan Ross's last reported BBC salary to run it.
There are still ways to show your discontent — If you're on Twitter chances are you've seen the top trend of the day is #saveBBC6music, but people are also leaving comments under the articles that broke the news, or joining groups on Facebook, or sending in emails to the station itself. I'm gratefully accepting any other modes of complaint, and will post them on Myspace as blogs.
It might not do anything, but it'll be a nice rush of activity before we return to throwing things at the radio every time the dial accidentally lands on a music channel.
Oh, and they're shutting down the Asian Network too. That's my plan B gone.
Thanks BBC.
from Emmy"