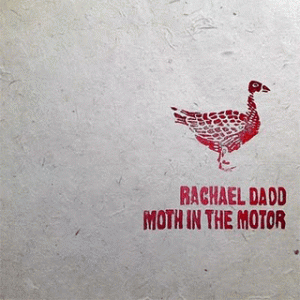 Moth in the Motor, a 10″ vinyl collection of Rachael's piano songs, is limited to 300 pressings, each with a unique, handmade sleeve. Brokensound invited artists to submit their own sleeve designs, which go on display tonight (26th February) at Rachael's gig at Cafe Oto, Dalston. Also appearing are Alessi's Ark and Mariner's Children.  Numerous tickets remain available here, so come along, you fools.
Delicate, thoughtful and precise, Dadd's mini-album confirms her as one of the most fascinating female talents we've come across at FFS since we started coming across things. The sweet, tinkling hop of the piano in 'The Incident of the Capsized Boat' is the closest to watery reality I think a song's ever come (feel free to set me straight if you know of another).
Rachael Dadd knows how to talk directly to the heart in the gentlest, most beguiling of voices, and the simplicity of her lyrics betray a soulful engagement with life that too many of us lack in this age of miserable efficiency.
Opening track, Table, has an utterly charming hand-painted video, which you can watch here:
Words: Helen True