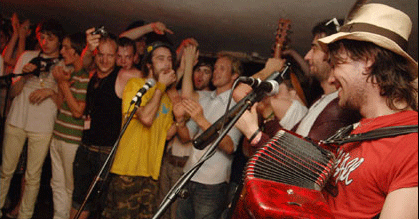 Kev Jones and Ben Lovett met way back in 2006 through mutual friends and for a while played in a band together. They founded the London Clubnight, Communion in 2007 and since then Ben has become better-known as Mumford & Sons' keyboard player and producer to acts such as Peggy Sue, Jay Jay Pistolet, Alessi and Mumford and Sons themselves.
Meanwhile Kev — as well as a year-long stint as the bassist for Andrew Davie's band Cherbourg before the frontman put the fourpiece to rest to concentrate on solo songwriting — has been the driving force behind the Communion outfit. Extending the clubnight from London to Leeds and Brighton and starting the record label, on which the Communion Compilation (reviewed by FFS writer Lois Jeary here) has been released.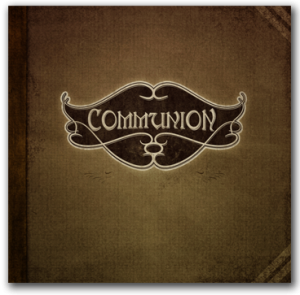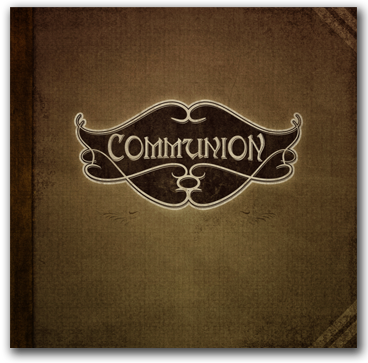 The compilation aims to give a "cross section" of the wave of new folk artists in the UK, Kev says. It includes tracks from established acts such as Mumford and Sons and Johnny Flynn as well as songs by lesser-known artists. "We wanted to champion artists like Matthew and the Atlas and Rachel Sermanni who are just at the beginnings of their career," Kev explains.
Mumford and Sons came across Scottish artist Rachel Sermanni when she supported them in Fort William on their tour of the Highlands last year. Matthew & the Atlas, too, supported Mumford and Sons. Kev says: "We booked Matthew for a festival in the summer and he gave me a lift down there — we became friends on the drive."
Will Stokes is another member of the West London friendship group who just happens to be incredibly talented. "We came across him partly because we were friends with his sister Chloe, and also I think that he's friends with Marcus Mumford, so there were multiple connections," Kev explains.
Elena Tonra's place on the compilation was the result of a chance meeting, which should give hope to aspiring singer-songwriters: "Elena I met at the Fe Fi Fo Fum gig [show in December 2008 at London's Cargo, featuring performances from Laura Marling, Johnny Flynn, Peggy Sue, Mumford & Sons and Cherbourg] the Christmas before last, she said she was a singer songwriter so I went home and listened to her MySpace – I was blown away by her voice and the honesty of her lyrics. She reminds me of a young Laura Marling."
All the tracks on the Communion compilation are exclusive to the record, apart from Sister by Mumford & Sons, which was given out as a download at the end of last year, but doesn't feature on the four-piece's mega-successful 2009 album Sigh No More. Many of the tracks are produced by Kev, Ben or Ian Grimble, who is the final piece in the Communion puzzle. Kev says: "Ian is the third wheel of Communion along with me and Ben. We've known him for years and he has produced both Mumford and Cherbourg over the past 12 months or so. He introduced us to the people at the Arts Club way back in the day and we owe a lot to him. He is primarily Communion's producer but he is involved in all other aspects of the company too."
The Communion team had to work hard to get the more established acts on the compilation — like Johnny Fynn and Alessi's Arl — despite being friends with many of them. Kev explained: As soon as there's a label involved it becomes that much more difficult. Even considering that Ben's running the label with us it was still that hard [to get Mumford & Sons on board]. They're just really big acts"
Two acts that noticeably aren't included are Laura Marling and Noah and the Whale. Kev says: "We tried [to get a song by] Laura but it was just impossible and we didn't even try Noah, to be fair. Apart from that everyone we asked said yes, which is amazing."
The Compilation launch is on Sunday 28th February at Notting Hill Arts Club featuring Alessi, Kurran and the Wolfnotes, Matthew and the Atlas, Broadcast 2000 (solo), Pete Roe, Jesse Quinn, Elena Tonra, Stokes, William and Rachel Sermanni. As well as Chess Club DJs and DJ Jam, a "VERY special guest" will be spinning some tunes. Advance ticket sales are now sold out, but there will be a few places left on the door.
The headline act is Marcus Foster, a London singer-songwriter who has gained fame in the States due to his friendship with Twilight star Robert Pattinson – who turned up to a London Communion night this month. A quick Google of Foster's name shows that the R-Patz-based hype surrounding him is massive – the US tabloids have branded them 'The Brit Pack'. The publicity is a "mixed blessing", says Kev, who's now playing bass in Marcus's band. Ex-Cherbourg drummer Chris Maas will be joining them on drums.
So what's next for the Communion family? The label will be putting out an EP by Matthew & the Atlas on 12th April. And after that Kev says: "There are no other confirmed releases yet but we hope to work with Matt Corby and Spencer McLean over the next few months."
Communion had a stage planned for Bloom last summer, but the festival was cancelled. "We might be working with the guys at Harvest Festival this summer as well a couple of other ideas we have had but they are top secret at the moment. Watch this space!"
Communion puts on club night at the Leeds Adelphi, The Albert in Brighton, and Notting Hill Arts Club, London and has just recently announced new nights in Bristol and Dublin. You can find line-ups on their MySpace. The Communion Compilation is available to pre-order from their website, where you can also view the full tracklisting.
Kev's plans for the future of the label are typically ambitious: "We wanted to do a compilation every 6 months but I think that it's more likely to be 9 months," he says. "We're working on a concept for the new one at the moment. We might rent a big house for a week, invite a variety of singer/songwriters and musicians down and record what comes out!"
Words: Lynn Roberts