Still got money to burn after reading part one of our shopping guide? Then step this way. We'll help you spend it.
PLEASE NOTE: The prices are the ones we've been given – but please don't blame us if things cost more! We're just including them to help you budget, given that RSD releases have a habit of costing that bit more than most.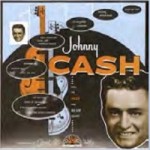 Johnny Cash – With His Hot & Blue Guitar
LP – £24.99
Johnny Cash's first record brings together all of his most fabulous Sun Records recordings, from 'I Walk The Line' to 'Folsom Prison Blues' to 'Get Rhythm', they're all here on a limited blue vinyl pressing.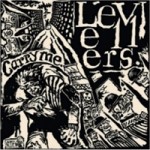 The Levellers – Carry Me EP
12" – £8.99
To celebrate 25 years – an awful long time, when you think about it – since its original release, the Levellers are releasing their Carry Me EP on numbered 12".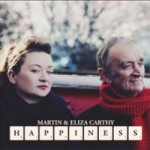 Martin & Eliza Carthy – Happiness
7" – £3.99
Martin & Eliza Carthy preview their upcoming album The Moral of the Elephant with this first single on limited 7".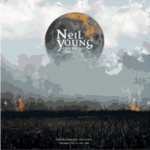 Neil Young – Live At Cow Palace
LP – £54.99
With the ongoing Archives project (when will Vol. 2 ever be released? A debate for another day…) there have been plenty of live cuts for fans to enjoy over the last few years. Live At Cow Palace – a 1986 set which sprinkles in tracks from Neil's, uhm, more experimental works such as Trans and Landing On Water amid the tried and tested master works – is one of the more interesting things to have been made available of late. It got a limited vinyl run last year but is now back in box set form on clear wax. Word of warning: We've heard they have been distribution problems with this one, so it might not be in the shops in time for RSD itself.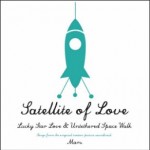 Neko Case & Jason Lytle – Satellites of Love
7" – £14.99
The price is steep, but the prize is Neko Case and Jason Lytle, plus a cast of collaborators including Howe Gelb and Victoria Williams, performing a handful of songs from the soundtrack of animation comedy Mars.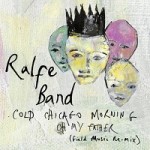 Ralfe Band – Cold Chicago Morning
Print & Download – £5.99
Ralfe Band have come up with something a little different for the third single from their album Son Be Wise as RSD will see them release it in the form of a limited edition print with a download code. Said code will also give you access to a Field Music remix of 'Oh My Father'.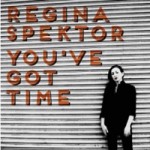 Regina Spektor – You've Got Me
7" – £7.49
Regina Spektor provided the theme track to the Netflix show Orange is the New Black, and this is the song which now gets an RSD airing on this limited 7".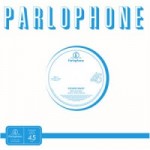 Richard Hawley – Rollin' And Tumblin'
10" – £9.99
Vinyl fiend and all-round hero Richard Hawley follows up last year's Singles Club releases with another limited 10", this time a cover of blues favourite 'Rollin' and Tumblin" which he recorded in January. It's a one-sided 10", with the Parlophone logo etched on the reverse. Nice. You can hear it here.
Smoke Fairies – Smoke Fairies
LP – £19.99
If you've not bought the new Smoke Fairies album yet, we can only assume it's because you've been hanging on for the special Record Store Day edition, which comes on transparent deep blue vinyl.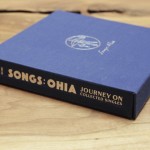 Songs: Ohia – Journey On: Collected Singles
7" box set – £57.99
Last year's loss of Jason Molina at the age of 39 brought about a fresh appreciation of his substantial body of work, both with Songs: Ohia and the Magnolia Electric Company. This collection does what it says on the box, bringing together all the singles from 1996-2003.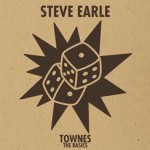 Steve Earle – The Basics
LP – £18.99
Steve Earle had long championed the songwriting brilliance of Townes van Zandt before recording a series of covers, Townes, in 2009. Early copies of the CD version of that record came with a bonus disc of demo and stripped back recordings, which now gets pressed to vinyl for the first time.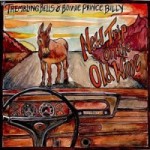 Trembling Bells & Bonnie Prince Billy – New Trip on the Old Wine
7" – £8.49
After collaborating on their The Marble Downs LP, Glasgow's Trembling Bells link up again with Bonnie Prince Billy for a 7" which features one original and one Everly Brothers cover.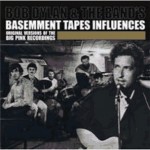 Various – Bob Dylan & The Band's Basement Tape Influences
LP – £16.99
An old CD compilation gets a vinyl pressing, bringing together a series of originals (or if not versions Dylan likely referred to) of tracks which went on to make up the seminal Basement Tapes.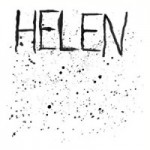 The Wave Pictures – Helen EP
10" – £11.99
And finally, the always excellent Wave Pictures have a six-track EP called Helen. I think we should probably make sure our Live Editor gets hold of one.