The list grows and grows every year. There are even some legitimate concerns that Record Store Day may eat itself. But we're going to worry about that later. For now, the clock is ticking down until the queues start forming up and down the country and if you're still having trouble trying to wade through the list of 643 (that's SIX HUNDRED AND FORTY-THREE) official RSD releases, we're here to help.
PLEASE NOTE: The prices are the ones we've been given – but please don't blame us if things cost more! We're just including them to help you budget, given that RSD releases have a habit of costing that bit more than most.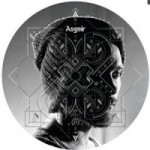 Asgeir – Here It Comes/Heart Shaped Box
7" – £9.99
The Icelandic singer-songwriter follows up his outstanding record In the Silence with a brand new song 'Here It Comes' and, if that wasn't enough, tackles a song once described as 'uncoverable' – Nirvana's 'Heart-Shaped Box' on the flip-side.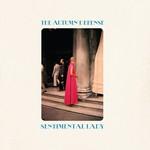 Autumn Defense/Josh Rouse – Sentimental Lady/Trouble
7" – £7.99
Autumn Defense, the long-running side project of Wilco's John Stirratt and Pat Sansone, have teamed up with Jose Rouse to record a couple of Fleetwood Mac-themed covers. The Autumn Defense tackle Bob Welch's 'Sentimental Lady' while Rouse plays Lindsey Buckingham's 'Trouble'.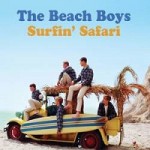 The Beach Boys – The Surfin' Safari
LP – £19.99
Our editor Lynn would want me to put this one in – I didn't even need to ask. This is where it all started for the Beach Boys, with their debut album delivering one of the cornerstones of the surf sound while launching a career which put them up there with the all-time greats. This special RSD release comes on blue transparent vinyl along with a 7" of their debut single Surfin'/Luau.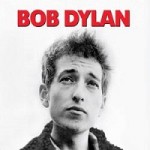 Bob Dylan – Bob Dylan
LP – £19.99
Dylan's outstanding debut album should need no introduction, setting the foundation for one of the greatest musicians in history, but if your household is in need of a copy pressed on red vinyl and with a 7" promo of his first single 'Mixed Up Confusion' thrown into the mix, this is for you.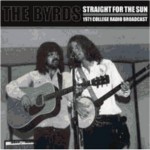 The Byrds – Straight For The Sun
LP – £17.99
In September 1971, the Byrds played the McDonough Gym of Washington DC's American University in a live college radio broadcast. The ever-changing line-up of the band had settled down at this point, with McGuinn/White/Battin/Parsons the names on the team-sheet. This career-spanning set of songs, previously released on CD, is spread over two LPs in a deluxe white vinyl edition.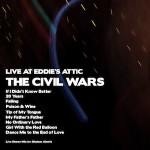 The Civil Wars – Live at Eddie's Attic
LP – £22.99
While the future of the Civil Wars is anyone's guess, this year they go right back to the start for their RSD release. Recorded in April 2009 and available as a free download from their website soon after, Live at Eddie's Attic played a huge role in spreading the word for the duo. Little wonder as this live set is a highly-polished performance of the bulk of the songs which would make up Barton Hollow two years later.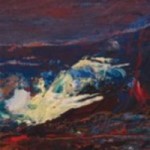 Conor Oberst – Hundreds of Ways/Fast Friends
7" – £9.49
One of a couple of bits from Mr Oberst this year. With a new album on the way via Nonesuch Records in May, he releases his first single from Upside Down Mountain in the form of 'Hundreds of Ways', backed by album outtake Fast Friends.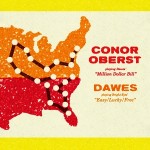 Dawes/Conor Oberst – Easy/Lucky/Free & Million Dollar Bill
7" – £10.99
And here's the other one. Conor has hooked up with Dawes to exchange cover versions, with Dawes recording the Bright Eyes song 'Easy/Lucky/Free' and Oberst returning the compliment with his take on 'Million Dollar Bill', a song which featured on Dawes' Nothing Is Wrong after first surfacing on the outstanding record of Taylor Goldsmith's side project with members of Deer Tick and Delta Spirit, Middle Brother.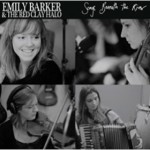 Emily Barker & The Red Clay Halo – Songs Beneath The River
10" – £9.99.
Last week FFS brought you a first listen of this EP, which Emily Barker and her band recorded direct to disc in London. In case you missed it, here it is again…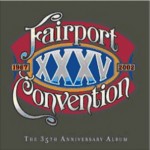 Fairport Convention – From Cropredy to Portmeirion – LP, £17.99
Fairport Convention – XXXV – LP, £17.99
Fairport Convention – Moat on the Ledge: Live at Broughton Castle – LP, £16.99
A triple whammy for Fairport Convention fans, with two live records alongside XXXV, their 35th Anniversary Album from 2002. From Cropredy to Portmeirion is taken from their 1990 British winter tour, while Moat on the Ledge is from Broughton Castle in August 1981.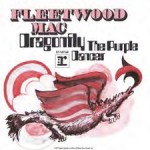 Fleetwood Mac – Dragon Fly/Purple Dancer
7" – £13.99
Fleetwood Mac have reached back in the archives to put 1970 single 'Dragonfly' – the first released after the departure of Peter Green with Christine McVie now a fully-fledged member – on vinyl, back with 'The Purple Dancer'. Be warned, mind, that this one will cost a pretty penny.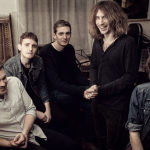 Goodnight Lenin – Almost Cut My Hair/Helpless
7" – TBC
You're going to do well to get hold of one of these – there will be JUST 24 COPIES, most of them in the West Midlands – but we'll tell you about it anyway. Goodnight Lenin, a band from Birmingham, England not Alabama, are steeped in some of the finest Americana influences, and in my view there can be no finer influences that Crosby, Stills, Nash and Young, and all those associated with them. Which is why we were very excited to hear that they have covered two tracks from the seminal Deja Vu for RSD – 'Almost Cut My Hair' and 'Helpless'.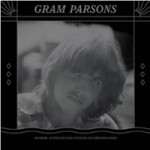 Gram Parsons – Alternative Takes
LP – £36.99
On the long list of great artists who died too soon, Gram Parsons left too few recordings to satisfy any fan of his wonderful music. Little wonder then that there is a strong market for bootlegs, outtakes and off-cuts, which is how they can justify charging almost 40 quid for this double-vinyl collection.
And if all that wasn't enough, here's part two of the shopping guide.