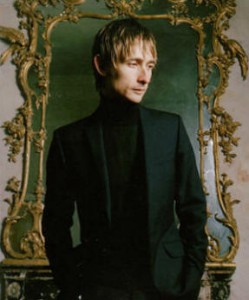 Neil Hannon is possibly the best-read pop star the world has known.  He is definitely the one who looks most like a romantic poet, and FFS has been swooning over his witty, literary songwriting for more than a decade.
We are, therefore, overjoyed that Neil will be headlining the opening night of this year's Greenwich Summer Sessions.  On Tuesday, 26th July he'll perform a solo Divine Comedy show to an open air crowd in the grounds of the Old Royal Navel College, with support from delicate contemporary folkster José González.  Tickets are still available here.
This is the most FFS-friendly of the line-ups for this year's festival, but there's something for everyone the rest of the week, including good old Pogues.  More details here.
Let Neil seduce you for four minutes now.  He sure as hell knows what to do with his teaspoon.