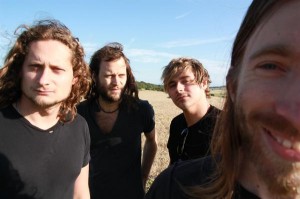 Brighton's Autumn Red have set out their stall with debut long-player Dead Fools Gold, so the panel took a listen to see what it was all about.
---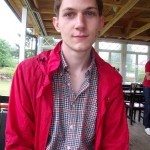 Chris Belson: Listening through Autumn Red's songs, I feel as though I'm listening to folk Americana but with the drive and voice of rock or metal band. It brought up interesting contrasts and similarities between what I commonly hear in all of these genres. There's an anger, cynicism and warning in these songs that not only reminds me of the angst and aggression of someone like Metallica, but also, at moments, that of a traditional protest or story song by someone like The Albion Band. Nice stuff played good musicians, who can obviously play their instruments, in the way that they do, very well and create an interesting juxtaposition of genre.
---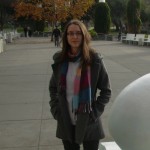 Alice Knapp: Autumn Red have a great ear for acoustic guitar riffs, with hints of country and traditional folk coming through on their album Dead Fools Gold. As a whole it's decently constructed, with a few stand out tracks like Ruthless Man. The guitar on Long Gone is reminiscent of Nick Drake, while frontman Lloyd Williams' voice has comparisons with William Elliott Whitmore. Incidentally, the highlight of the album is his amazing banjo work on songs such as opener Mississippi Burning. The vocal style and lyrics could use some work, but are balanced by excellent violin playing (on I'm Going Home To Pray For Your Soul, for example) and slide guitar.
---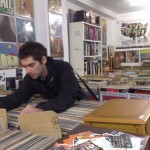 Ian Parker: Autumn Red combine the traditional banjo picking skills of front man Lloyd Williams with a more modern approach to alt-country, but even with track names like Mississippi Burning this Brighton collective's sound isn't all that American, almost more Irish. Indeed, the comparison that comes to mind is Seth Lakeman, only with more skill as Williams' vigorous picking dominates the sound. There is clear talent here, and the ideas are fully realised on the lengthy debut Dead Fools Gold, which is an engaging listen.
Check out Autumn Red for yourself here.