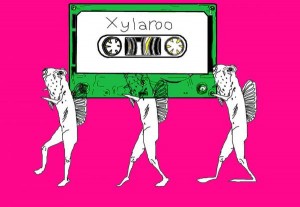 Kent's Xylaroo late last year released a nine-track LP, Do You Remember the Dinosaurs?, through their bandcamp page, and as our panel found out, it's more than worth a listen.
---

Helen True: Any band that lists St Vincent and Dolly Parton is starting from excellent foundations: especially if they've also managed to come up with a proper corker of a name. Xylaroo produce sugar-sweet acoustic numbers with tunes you can whistle and subjects from our messy-abundant-wonderful real world. They're also big fans of dinosaurs, which is always a good sign. BOOM! There Goes the Sun is a beautiful listen (try playing Here Comes the Sun straight before you listen – it pops another layer of wonder on top), whilst Set Me on Fire and Send me to Canada has to be a strong contender for song title of the decade.
---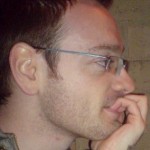 Ali Mason: Lo-fi alert! Lo-fi alert! If you didn't like the Juno soundtrack, you'll probably want to stay clear of Xylaroo. I, however, bought the Juno soundtrack before I'd even seen the film – so I bloody love Xylaroo. Weighing in somewhere between Kimya Dawson and Best Friends Forever, they are utterly beguiling, with gently strummed guitars, lazy harmonies and songs about dinosaurs, while there's a mysterious depth to the vocals reminiscent of Camera Obscura or The Concretes. Titles like BOOM! There Goes The Sun and Set Me On Fire And Send Me To Canada might be enough to have some running for the hills, but perhaps others will be run over by their mournful cover of the Arctic Monkeys' I Bet You Look Good On The Dance Floor. It's a thing of beauty – as is most of what the band have to offer.
---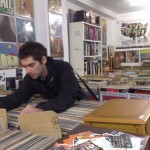 Ian Parker: Xylaroo are a reat treat. There's a low-fi vibe, with scratchy guitars and, on Blake, a single strum distorted to heck, but the rawness is part of the charm. And what the lack of production can't hide are some wonderful pop songs. They clearly have a great ear for a tune, and, as already noted above, some wonderfully witty song names and lyrics. The handful of recordings we have so far show great promise.
Check out Xylaroo for yourself here.