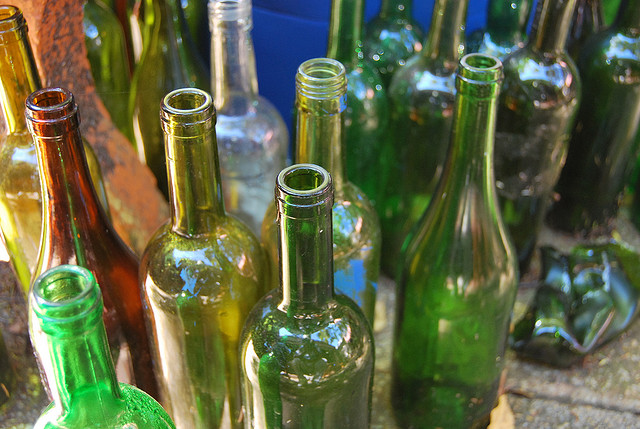 Dear readers,
This week I present to you a playlist of which I am particularly proud. The subject was born from the many celebrations my dear friend Elizabeth has been inspiring of late, and the many, many toasts we have been making in her honour. Personally, I found the brash celebrations at the palace a little gaudy, but I am an owl who most certainly appreciates the excuse for a tipple, so felt a collection of songs by artists who feel the same would be a fitting tribute.
Now I'm off to meet Grace Jones for a beer, and if she doesn't return my hula hoop there will be consequences.
Yours boozily,
Brian
Listen to Brian's 'Booze' playlist on Spotify.
LCD Soundsystem – Drunk Girls
Allo, Darlin' – Silver Dollars
The Divine Comedy – Gin Soaked Boy
A Sunny Day In Glasgow – Drink drank drunk
Slow Club – Half Drunk
Caitlin Rose – Shanghai Cigarettes
We Are Scientists – After Hours
Thin Lizzy – Whisky in the jar – Full Length Version
Semisonic – Closing Time
We Are Augustines – New Drink For The Old Drunk
Laura Veirs and Saltbreakers – Drink Deep
Ron Sexsmith – Dandelion Wine
The National – All The Wine
Tindersticks – Drunk Tank
Seasick Steve – Whiskey Ballad
John Lee Hooker – One Bourbon, One Scotch, One Beer
The Magnetic Fields – Love Is Like A Bottle Of gin
Angus & Julia Stone – Heart Full Of Wine
Kimya Dawson – The Beer
Bright Eyes – Drunk Kid Catholic
Rachel Unthank And The Winterset – Blue Bleezing Blind Drunk
Fionn Regan – Vodka Sorrow
Tom Waits – Drunk On The Moon
Nina Simone – Lilac Wine