Last week, the 123-band shortlist (so not that short) was released (It's since been whittled down to eight, but let's not get ahead of ourselves). We at FFS (Lynn, Lois, Helen and I) were delighted to be part of the judging panel, we just didn't get to say much about it. Until now.
With the list public, our tongues are no longer tied. So here's who I picked, and why.
Just a word on how it all worked. We were sent a list of over 100 bands each, with no two lists the same as they were just a fraction of the great mass of musicians who entered. From the list we were asked to pick three to go forward for the longlist. Below, in the order I picked them, are my three, plus a word on a few others who just missed out.
1. Gibson Bull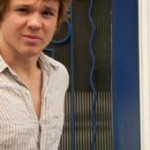 FFS's thoughts on Gibson Bull are already known. He wowed the New Bands Panel last year, earning a spot on the end of year Best of playlist, and it wasn't too hard to pick him out once again. The quality of his song-writing is immediately apparent when you listen to 'Shady Grove'. His easy assuredness and unassuming style make for a delightful listen, while his sound earns obvious Dylan comparisons. His debut album, which we got to hear in full last year, sounds like an Appalachian classic, full of moonshine and mystery, even if it also throws in references to corners of South London. We have high hopes for how far this guy can go.
2. Grace Petrie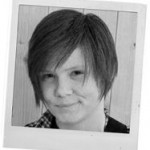 Grace Petrie pretty much demands your attention with her more intense songwriting. She believes in old-fashioned protest singing, but deliverys her forthright lyrics with a sense of humour to accompany a powerful singing voice and some wonderful melodies. It should be no surprise that she has shared the stage with the likes of Billy Bragg (including, at all places, Glastonbury's leftfield) and also comes with the endorsement of FFS fave Emmy The Great. Although she did not advance to the final eight, Petrie has done enough to earn a booking at Glasto either way, so we can still go and see her on the Leftfield stage all the same.
3. Holly Taymar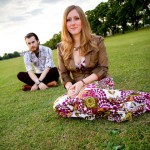 That I can live right down the road from Holly's home town of York but still need the Glastonbury competition to introduce me to her work is disappointing. I should have been on this a while back. Her sweet voice and ear for a tune shine over delicate, minimalist but always beautifully pitched instrumentation. Whether it's the bright, breezy sound of 'Beautiful Day', the slower 'Toes', or the dreamy sound of 'For The Sake of It', Holly and her band produce a lovely sound I'd like to hear more of.
And so to the rest. When you're going through 129 bands, as I was, picking out just a handful is a tough ask. A very tough ask. But as you might expect, the three above were not the only ones to separate themselves from the crowd. So if I can give you three other bands worth checking out, they'd be these. Gentlemen Duke produce romping little ditties with wonderful playful strings overlapping rockin' tunes that, in the case of Calamity Jane, recall the Coral at their best. Meberob does not overcomplicate or oversophisticate his songs, but this acoustic version of the Arctic Monkeys sings with wit and charm and, like a guilty pleasure among the candidates I heard, kept on drawing me back. Finally, the atmospheric sounds of Adam O'Neill stood out.
The eight-band shortlist for this contest is now out, and before finishing this, let me just say what a delight it was to see another FFS New Bands Panel favourite, Emily & The Woods, make the list.