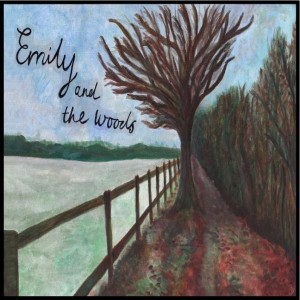 Emily Wood has been causing something of a stir since recording her first demos in the kitchen of Laura Marling, getting one of our favourite artists to provide percussion using pasta while adding the occasional well-timed cough. Since then, she has put together her own band featuring her dad on bass and ex-Fairground Attraction stickman Roy Dodds on drums (what is it about her and famous percussionists?). It was long past time for the panel to go in for a listen.
---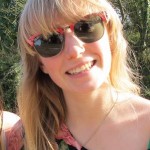 Anna Mellor: Emily Wood and her sweet songs have a charming effect on the ear. Fitting nicely into the current London folk scene, she has even recorded some demo tracks with Laura Marling but her soulful voice and gentle yet spirited songs create a unique effect and bring a breath of fresh air to new folk. Never Play, a track from her debut EP, is a beautiful introduction to her music and the bluesy feel to the bass and drum parts adds to her gorgeous voice. Go Home features some stunning harmonies and a wonderful upbeat feeling to the song. Her song Old House is also a stand-out. This is a wonderful, wonderful beginning and she has certainly gained one fan in me.
---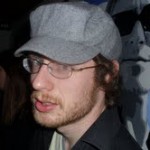 Tom White: Sorry. I feel lazy throwing Laura Marling comparisons in – but it's difficult not to, when a friend of the chart-storming folk-pop nymph calls her in to contribute vocals foot-stomping and, er, pasta percussion (and occasional coughing) to her demo recordings. The 21-year-old Emily Wood is similar in style to the younger singer – seldom more so than on the bitter but pretty Old House – though there is more to her than a mere soundalike. The lead guitar flourishes of Emily's luxuriantly-coiffured brother Benedict add another dimension, particularly to play out EP closer Virginia and on Nietzsche, which sees a striking change of mood a minute from home. Her chosen recording name represents the family nature of the project, with father Patrick on bass and piano, while Fairground Attraction drummer Roy Dodds also adds his expertise. Well worth a listen.
---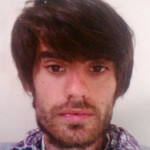 Louis Gilbert: Emily and the Woods have worked plenty with Laura Marling, and they have a similar confessional tone to their music. It's an intimate affair with hushed vocals, a little bit reminiscent of Alela Diane. The songs have sympathetic accompaniments, especially with the subtle backing vocals which are great. These are songs that are suitable to getting lost on a train journey with. It's wistful without diminishing into the twee category of folk music.
Check out Emily and the Woods for yourself here. Her self-released debut EP is available here.