Charity-supporting Sophie (or Sylvia Yee Ting Yau) has a theology degree and a debut EP available now – called Some Great Union In The Sky – the panel stepped in for a listen…
---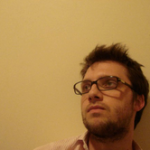 James Robinson: The first track that plays on visiting Sophie Yau's website Nothing Left to Take is the sort of shimmery guitar pop that would sound good on an advert for yoghurt. I was ready to switch it off and throw my PC at the wall in disgust but then I heard the following track All I Want which is straight up and unpolished – just Yau and her guitar. It's tremendous, raw and real, delivered with some core of emotion and conviction – good music. Unfortunately, it doesn't last, and the following two tracks edge back towards hipster-mum driving-music. It's a frustrating listen. She sounds like a decent artist struggling to find a sound. According to her biography she's a 'kaleidoscope of talent, charm and blithe sagacity'. I have to admit I had to look up 'sagacity' in a dictionary, and it strikes me as the wrong choice of word for a singer so obviously undecided on what she's trying to be.
---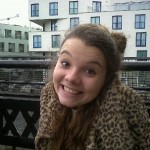 Ellie Rumbold: The intriguing thing about Sophie Yau is definitely her voice. It's odd yet strangely captivating – leaving you wanting more as each song builds upon the first. The first track Nothing Left to Take has a catchy guitar rhythm sounding like an elegant Jack Johnson, accompanied by clear – but at the same time husky, vocals which go together like bread and butter. Listening to it only once, I found myself humming its melodies and even singing along at parts. Its repetitive "do-das" are strangely infectious (in a good way) and this nature resonates throughout the EP. Brothers on a Hill has an upbeat tune which contrasts perfectly with the subdued mood of the previous track and confirms your faith in the sanguinity of her lyrics. She concludes with Even if I Try which is a less upbeat track that nevertheless leaves one feeling bizarrely optimistic – sunshine through rainy clouds so to speak. Catch this dark horse live (she is playing throughout London soon) to experience all for yourself – I know I will.
---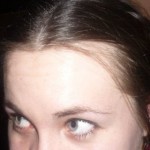 Alice Sage: There's something dully Corrine Bailey Ray-ish to her style – a soft american-sounding voice (she's from London via Hong Kong) with a definite end-of-Dawson's-Creek sweetness.  In fact, her acoustic gem All I Want is so densely cute it could bend space-time.  However, there is a leaning towards more compelling, rhythmically interesting artists like Rickie Lee Jones on tracks like the lovely Even If I Try.  Altogether, it would be too easy to write this girl off as a radio-friendly Norah Jones clone, but there's something else to her sound that kept me listening.  She is apparently planning collaborations to re-work her EP tracks.  It would be interesting to hear whether new production will perhaps enhance that specialness and make something genuinely fascinating.  Worth keeping an ear out for this one, if you ask me.
Have a listen to Sophie Yau here