London singer-songwriter Gibson Bull has produced a polished debut album that bears the trademark sounds of a string of top-class influences. Our panel came away suitably impressed.
---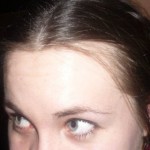 Alice Sage: Gibson Bull has a fairly world-weary sound from a quite young singer with a mature lyrical style. It is self-assured to the point of tricksy, his serious subjects cunningly take you by surprise. However far-flung or close to home the story, he inhabits his characters amazingly well. I Hate Train Journeys is a perfect piece of straightforward satire, war ballad John Store could be trite and ingenuine but instead feels timeless and dignified. The almost twee-love song Shady's Grave becomes progressively nastier, with unusual, unexpected images that shock and shudder. I might go so far as to compare him to Nick Cave, maybe even Bruce Springsteen for pure storytelling – or Dylan for his tongue-in-cheek loucheness and southern-sounding drawl. Some touches of creepiness or sadness are overdone, but that can be forgiven. The full album is as densely wonderful as his MySpace tracks and his lyrics are so stunning I barely noticed the music – which is consistent, unassuming, and effective. Class.
---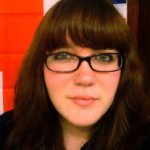 Katherine Carroll: Gibson Bull may be a fresh young Londoner, but he sounds like a wizened, weathered Appalachian. Delivered in a gruff twang befitting Kentucky old-timers, his album masterfully blends identities and subjects: moonshine and soldiers' tales sit comfortably alongside lovers' quarrels in Croydon. Bull is plainspoken and poetic by turns, grappling with a myriad of topics ranging from mortality to the mundane trials of daily life. His stories are accompanied by sparse guitar and harmonica, which only furthers the impression that these songs would be best sung on a porch step or by a campfire. The recordings themselves are uninhibited, and not without the occasional voice crack— a feature that manages to add to the overall homespun effect. Despite an ode to the traditions of Americana, Bull ultimately produces sounds and stories that are resolutely modern, and all his own.
---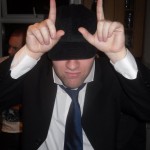 Andrew Gwilym: The Londoner's debut album is an impressive blend of both American and British folk influences. His soothing but emotionally-inflected voice has a quality similar to Jim James of My Morning Jacket in his quieter moments. While there may not be much in the way of the cutting social or political commentary that Bull claims to peddle there is no denying the beauty of songs such as John Store and Roll on Jo. The mellow sound make this the perfect album to sit back and reflect with. It's definitely not 'spokesman of a generation' stuff, but it's a damn fine listen.
Check out Gibson Bull for yourself at his myspace page here. The debut album is out now.