Hello, here's the second installment of things-that-I-have-found-interesting-recently (pending snappier title). This week I've made a decision to go for a Virginia Woolf-style stream of consciousness (either that or I've lost my notebook with the things I planned to write about in it – you decide which explanation is more plausible).
1. There's a rather wonderful new song by Laura Marling doing the rounds. It was debuted on her North American tour last month. Luckily some smartie caught it on video: Laura Marling – Who Am I?
2. The lovely Chris at Broken Sound Music has a blogful of excellent music recommendations for you to check out. Broken Sound are the folk that first released Peggy Sue's EPs before they boarded the good ship Wichita.
3. Speaking of Wichita, it's their 10th birthday celebrations this week at the Garage in Highbury, North London. If you're in the area I recommend catching Peggy Sue, First Aid Kit and Meg Baird on 13 July. Listings and ticket info.
4. The Dufflefolks (who I've known since FFS was just a twinkle in my eye — Louis from the band wrote the Folk Fan's Guide to Hip Hop for us) won the competition to open Green Man last week. Although a little incredulous about the truly brill Al Lewis & Sarah Howells being knocked out earlier in the competition, I'm really happy for the beardy foursome. Here is the video for their track Homegrown to celebrate.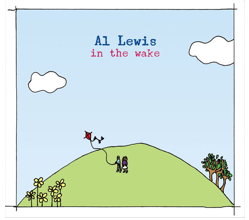 5. And speaking of Al Lewis & Sarah Howells, their new album In the Wake, is now on pre-order. It's so new that I've not had a listen to it yet, but I've spotted one or two familiar tracks — including Throw Me A Line, The Arsonist and Make a Little Room — which have got my ears quivering with anticipation. Artwork is by Anika Mottershaw.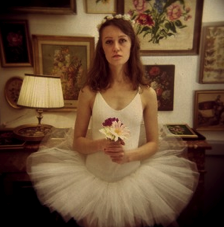 6. Speaking of Anika, I looked after one of her shows last week featuring Left With Pictures and Ödland. Check out Left With Pictures' In Time project, which sees them write and record a new song every month. Also well worth a listen is Ödland's album Ottocento, available on Spotify. I've never seen a band so lacily pretty, retro or French. All of which are Very Good Things in my book.
7. I went to Hop Farm Festival a week ago, and have been struggling to write my review since. What should have been a brilliant day (Line up: Laura Marling, Johnny Flynn, Mumford & Sons, Ray Davies, Seasick Steve, Bob blimmin Dylan) was marred by getting the official festival bus — which unbeknown to us was timed to arrive at the site after four acts had already played (no stage times were made available in advance) — so I missed Laura Marling and Johnny Flynn as well as the Magic Numbers and Foy Vance. The festival was generally very poorly organised, so I wouldn't recommend going unless they come up with a line-up that wonderful again, and if you do be sure to make your own way there. Full review of the music with input from my Dylan-expert uncle, Peter Rice, coming soon.
8. In happier news, Nordic music blog Eardrums is an absolute must for indie-pop fans. And its tireless editor Knut has just put together a brilliant compilation of collaborations by some of their favourite artists. The 3-part album Between Two Waves, which Knut calls a "a non-profit project from music lovers to music lovers", is free to download. The only criteria for the music, says Knut, was that it should be "warm and melodic". We think the bands have hit the nail on the head.