You won't be surprised to hear that here at FFS, folk is the only music we claim to know anything about, but that doesn't mean we're not open to dalliances with another genre or two. We've enlisted the help of our pal Louis, a man with a scarily large record collection and he's kindly put together this Spotify playlist as a treat for your ears. Here's his track-by-track guide.
Louis says: "This guide cannot ever be comprehensive as it would have to run into millions of songs. Just see it as an introduction for those who've not listened to much hip-hop before and don't really know where to start. There'll be no gangsters here."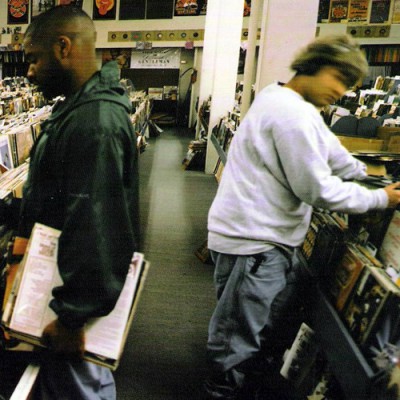 1. DJ Shadow – 'Building Steam With A Grain Of Salt'
There were far too many DJ Shadow tracks to choose from for this playlist. I have picked one from his debut album 'Endtroducing'. I'm sure you will recognise the piano motif, which has been used on several adverts, film soundtracks and Apprentice cut shots. DJ Shadow was one of the first artists to create instrumental hip-hop, that focused more on the samples than rapping. On this song alone 5 samples appear from all kinds of obscure vinyl records. DJ Shadow prides himself on his obscure samples.
2. Madvillan – 'All caps'
It would be impossible for me to miss out Madvillan, a collective name for the artists Madlib and MF DOOM. They are both on the highly influential Stones Throw label, which recently has had a surge in popularity with Thom Yorke remixing an MF DOOM song. Using crazy samples from old kid's TV shows, Frank Zappa, The Jesus Lizard, Steve Reich and many more both DOOM (as he is now known) and Madlib create a crazy world. This song carries MF DOOM's quintessential rhyming with the superb production of Madlib.
3. Roots Manuva- 'Witness (1 Hope)
Hip-Hop is not just an American phenomenon, so here are some archetypal English sounds. Coming from Stockwell in South London, Roots creates unique hip-hop with both highly quotable lyrics 'right now I see clearer than most/I sit hear contented with my cheese on toast' and a very strong dub influence.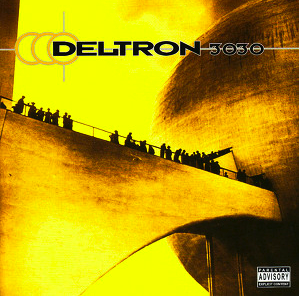 4. Deltron 3030- '3030'
Ever wondered how Gorillaz got their sound? Well, this song and album could provide some answers. Produced by Dan 'The Automator' it is one of the most inventive hip-hop albums I have ever heard. It is a concept record set in the year 3030 in which the main character is fighting against huge corporations. Our hero in this epic battle is voiced by Del 'the funky homosapien' who raps perfectly against this backdrop which is similar in depth only to a Radiohead album.
5. Gangstar- 'Jazz Thang'
Ok, so I said there would be no gangsters in this list but since MC Guru's sad death in April, Gangstar have to be included. Once again a perfect combination of interesting samples, Billie Holiday, Charlie Parker and interesting rapping on the whole history of Jazz 'Charlie Mingus/such nimble fingers/dropping bass all over the place'. Who would have thought of hip-hop as educational?
6. 'Jurassic 5 'Concrete Schoolyard'
Taking influences from daisy age hip-hop (more of this later), Jurassic 5 had some of the biggest names in the hip-hop community on board, such as Charli 2na, DJ Nu-Mark and Cut Chemist. This breezy, infectious song is one of the first that showed me that hip-hop didn't have to be all bling bling.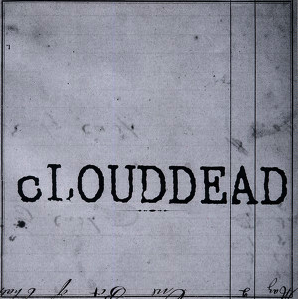 7. cLOUDDEAD 'Pop Song'
An experimental view of the genre from this musical collective who make Jack White look slack in producing and making music. These guys have more similarities to Boards of Canada (who they have remixed) and Manitoba than conventional hip-hop's usual influence of jazz and funk. A true headphone music fan's dream with the weaving layers and panned samples, this music will be like nothing you have heard before.
8. Dilated Peoples 'Worst comes to worst'
Dilated Peoples are a band/collective who have never really made the public consciousness. This song samples 'I forgot to be your love' by William Bell and features some of the rapping skills of Guru from Gangstar. I chose this just because I love how the sample is used.
9. Aesop Rock 'Daylight'
Aesop Rock are signed to Definitive Jux who along with Stones Throw are one of the premier hip-hop labels. 'Daylight' is from the album 'Labor Days' which deals with the working class of America working for poor wages. Also the title track might be familiar after appearing in the computer game 'Tony Hawks Pro Skater 4'. The lyrics in this song deal with the reality of the American dream and it's failure. For hip-hop it's melancholic in tone.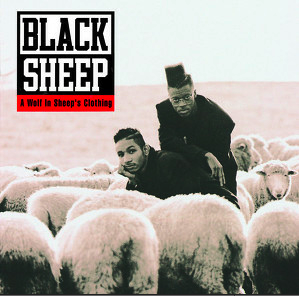 10. Black Sheep- 'Strobelite Honey'
I would have chosen De La Soul here but the song I wanted was not on Spotify, so not to let you down for your daisy age hip-hop I have included Black Sheep. Following the light hearted nature of De La Soul, this song deals with the tribulations of being with a lady. It's mix of samples which includes a cover of 'I heard it through the grapevine' and funny lyrics show Hip-Hop has a humour.
11. The Roots and Erkyah Badu – 'You got me'
A thoughtful approach on a breakdown on a relationship by two of Hip-Hop's forefront stars. The Roots are a band who when they play live use real instrumentation rather than the traditional hip-hop approach and have a strong Jazz influence on their sound which compliments the sweet soul singing of Erkyah Badu.
That's the end of my brief introduction. I'm sure there is something in there for everyone. If you want any recommendations, I'm happy to give them out – just tell me what you liked best. I'm sure there is also a million things I have missed… Please feel free to add your tuppence below.
Words: Louis Gilbert