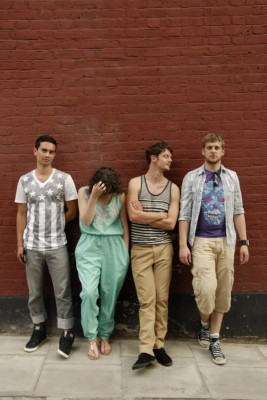 After spending months working away as Mutley, Raphael Verrion has returned with a full band and an even funkier name – Dan Leno & The Limehouse Golems. The panel went in to see if they could live up to their moniker.
---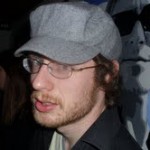 Tom White: An unusual figure appears among the influences on Dan Leno's Myspace page. That man is Jyoti Mishra, although he is listed under his better-known pseudonym White Town. I'm not sure anyone's ever been influenced by White Town before, but it proves a surprisingly informative comparison for the lo-fi electronic/folky mumbling purveyed by Mr Leno and his collection of Limehouse Golems. The wonderful Eels are ridiculously absent from the list but provide another reference point, particularly with echoes of Novocaine for the Soul's piano on When I Had U, but the format proves largely predictable throughout. The trumpet fanfare which carries Medusa is a welcome deviation, but overall I struggled to engage with the artist formerly known as Mutley and his current splendidly-named collective.
---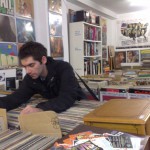 Ian Parker: Listening to Dan Leno and the Limehouse Golems made me upset. Upset that such music has been made for as long Raphael Verrion has been making it without anyone taking anyone notice. It's two years since Verrion first debuted his sound, then under the Mutley moniker, and he's still trying to find the recognition he deserves. Hopefully the recruitment of a band, and a rebranding, can help him on the way. Because I didn't stay upset for long. It's impossible to be grumpy when listening to his delightful little tunes, and a sound that defies definition as it combines elements of folk, jazz, pop, funk, latin and more. I'm not going to waste any more words here, just implore you to give it a listen. It might make you a little upset too, but not for long.
---
Alice Sage: Imagine if all White Town's music sounded as good as their one-off hit  Your Woman.  Well, that's what these guys have done – particularly evident in the weird, scratchy-squeaky Blue Morning.  It doesn't always work in their favour – Milk, Milk, Lemonade is a little dull and repetitive but, at their best, (for instance, the folky Jean Michel or When I Had U) they are stylish, knowing and restrained.  The lyrics are odd in a good way – sometimes genius, though not often – occasionally drifting into cliched, self-conscious art school territory.  I would definitely listen to these guys again, but I'd skip some tracks.  These guys are summery, toe-twitching and inventive.  But not perfect.
You can check out Dan Leno & The Limehouse Golems for yourself here.