In 2009 Moseley Folk Festival played host to Beth Jeans Houghton, Frida Hyvonen, Kelli Ali, Drever McCusker Woomble, Rose Elinor Dougall, Smoke Fairies and many more. They kindly got in touch to recommend we listen to Goodnight Lenin recently, and it was so good we couldn't let them stop at that. Here are some artist tips from some people who are very much in the know:
—
For those who haven't heard of Moseley Folk Festival, we aim to cross the boundaries between traditional and contemporary folk music with previous acts including José González, Jethro Tull, Davy Graham, Fairport Convention, The Bees, Saint Etienne, Morcheeba and Beth Orton.
The festival takes place in a veritable secret garden. Accessed via a small alley way between an estate agent and a pub, Moseley Park is tucked away behind the village high street just two miles from Birmingham's city centre. As a privately-owned, charity-run park, it is usually only open to key holders. 2010 will be the 5th year of this event and we're very excited about our line-up so keep your eyes peeled.
Based in Birmingham, Moseley Folk Festival is a little way from the London folk scene but there is plenty going on in the second city. Here are a few of our favourites:
—
Goodnight Lenin (MySpace)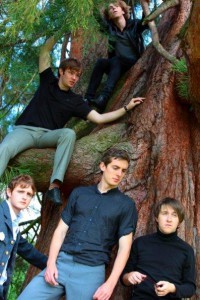 Goodnight Lenin caught the attention of audiences in Birmingham after releasing a YouTube video of a simple acoustic performance in which they sat perched on the counter tops of their kitchen. The group attribute their sound to Bob Dylan and Elvis Perkins, mixing folk with a heavy American influence.
2010 is set to be a great year for the band as they will be supporting First Aid Kit on the Birmingham leg of the duo's UK tour before releasing their first limited edition single in the summer. Yet despite this, Goodnight Lenin can still be found performing amongst the pots and pans in kitchens.
—
Malpas (MySpace)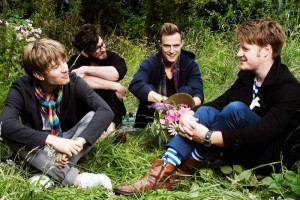 We are definitely not the only ones who expect great things from the Malpas as in recent months they have toured the country with Mr. Hudson and supported OK Go at Birmingham's O2 Academy. Soon they will be releasing their first single, but true to their loyal following they're still making time to draw crowds into the local pubs of Moseley. Make sure you give the beautiful tinkling of 'Under Her Sails' a listen.
—
The Old Dance School (MySpace)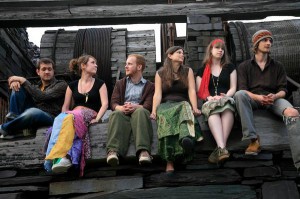 The Old Dance School studied together at the Birmingham Conservatoire and used to rehearse in the garden of the old Betty Fox School of Ballet (hence the name). After three years, 30,000 miles and a few trips to A&E, their distinctive concoction of folk has earned them a place on the festival scene, including Moseley Folk Festival. Members of the group have performed, recorded and toured with the likes of Martha Wainwright, Graham Coxon, and Zoe Rahman.
—
We've also got a few non-local recommendations we think you might like:
Chivalry isn't quite dead for Belfast's The Lowly Knights and with delicately illustrated artwork and songs like 'Devotion' they are not to be missed. (MySpace)
For something a bit more physically demanding, Cut A Shine are a troupe of musicians and dancers who are bringing ceilidh dancing well and truly up to date. (Website)
Scotsman Alasdair Roberts explores the realms of traditional music to much acclaim. (Website)
Circulus offer a psychedelic take on the Middle Ages with a variety of strange and wonderful instruments. (MySpace)
Last year we repeatedly coaxed Wolf People out of London and also had them kick off the 2009 festival after party. (MySpace)
Mountain Man are far from the thick set burly lumberjacks the name might suggest as they are actually three ladies from Vermont, USA. (MySpace)
We're also big fans of Erland & the Carnival (MySpace), Beth Jeans Houghton (MySpace), and Sparrow and the Workshop (MySpace).