I've been on a mission to clear out my inbox. It's not something I manage to do very often. Indeed, I'm approaching the two-year anniversary of the last time I found the bottom. But anyway, it turns out there were some treats lurking in there, assorted sounds that caught the attention. Here they are.
1. The Moth & The Mirror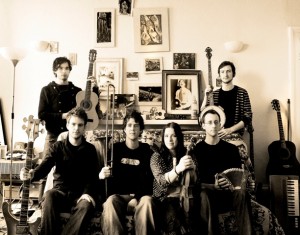 Admiral Fallow's Boots Met My Face was one of my favourite albums of 2010, and, since it got a re-release earlier this year, qualifies as one of my favourites of 2011 too. So when lead chap Louis Abbott mentioned something about his other band, I was immediately interested. It turns out The Moth & The Mirror pre-date Admiral Fallow by some distance. They have been a going concern since 2006, but given that the six people who make up the Glasgow collective have so much else going on in their musical lives, it's perhaps easy to see why there's been little material to date. That, however, is all about to change with a new album, This World, Honestly, due on Olive Grove Records in October. The band, made up of Stacey Sievwright (The Reindeer Section, Arab Strap), Gordon Skene (Frightened Rabbit), Louis Abbott (Admiral Fallow, Song of Return), Kevin McCarvel, Iain Sandilands, and Peter Murch, are offering a free download of lead single 'Lights In The Sky' on their bandcamp page, while you can hear it on the stream below. Any of you charmed by the light, laid-back brooding of Admiral Fallow will find here a much darker, sharper sound, but one just as well-crafted.
The Moth and the Mirror – Lights in the Sky by themothandthemirror
2. Beck Lanehart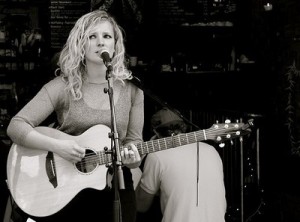 This one sounds so simple but so beautiful. Beck Lanehart is apparently to be found busking in London Underground stations, but being a simple northerner, I know nothing of such things. I only know I've been taken with the four tracks that make up her Songs About Something Else EP, released through her soundcloud page. It's made up of four finely-crafted tunes, and we can only hope some capital commuters stop to take a listen.
3. Hi-Fiction Science

Sometimes a band's name lets you know exactly what you are letting yourself in for before you hear a note. Hi-Fiction Science seems to define little, but that is kind of fitting, because the Bristol band are not easily pigeon-holed. They have a mish-mash of a name, and a mish-mash of a sound, but somehow it seems to work. They describe themselves as a mix of folk, kraut/art-rock, post-punk and electronica, but I'll admit when you start to list so many different styles, I kind of lose track half way through. Listening to the music is a much easier way, after all, of figuring out what's going on. Which is why I recommend checking out 'Metal Terrapin', available as a free download, from their debut album. There are reminders of our old indie favourites in there, but a smoother sound driven by Maria Charles' vocals.
4. The Fierce & The Dead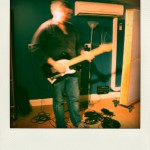 Right, non-folk alert, but sometimes things just catch our ears. Actually, The Fierce & The Dead first caught our eyes by naming their debut album If It Carries On Like This We Are Moving To Morecambe. Superb. Though Duane Eddy himself did tell us that if you're dealing in instrumentals, you can name them whatever you like. This three-piece create an impressive spacious sound that calls to mind the likes of Mogwai et al, and is well worth a listen. The album is available on a pay-what-you-want basis from their bandcamp page.