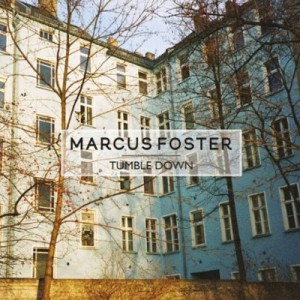 There was a part of us that almost wondered if this day would ever come. To say the wait for Marcus Foster's debut EP has been long barely begins to describe it. He's been on the circuit for years now, with an obvious talent, but no official releases to show for it. When the delay of this record was pushed back from the original planned date last October, you began to wonder if it existed at all, or if the long tease was just going to continue indefinitely.
We have our answer now, and what a fine answer it is. Rather than leading us on as to whether he would ever put out a record at all, Foster is now teasing us with a tantalising glimpse of what his album – due, and we say this cautiously, this summer – will sound like. And that sound is a wonderfully rich folk music, drawing deeply on both the blues and gospel. The influence of stalwarts like Tom Waits and Van Morrison is apparent throughout, but Foster shows off a broad range, beginning with the blues-rock of opener 'Shadows of the City' while title track Tumble Down is slower and more measured with the sweet strings standing in contrast to the gravelly vocals. On Demons, piano comes to the fore, and while he strays dangerously close to MOR at times, he stays just close enough to the ditch.
Closer 'You Send Me', which features Matthew & The Atlas' Matt Hegarty on backing vocals, is a wonderful, sparse track that seems perfect for a lazy, sunny afternoon. It sits well as the final track before Foster departs, leaving us with another wait before we hear from him again. Let us hope it doesn't take quite so long this time.