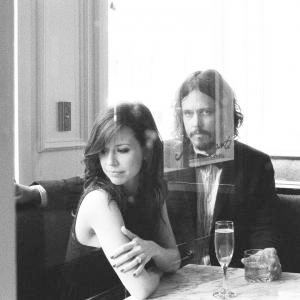 Some voices were meant to go together. And it will only take a few moments of Barton Hollow opener 20 Years for the uninitiated to realise that John Paul White and Joy Williams were born to sing together. Like the modern heirs to Gram Parsons and Emmylou Harris, they play off each other wonderfully, and sound better than any current male/female pairing you can think of. And that silky-sweet harmonising is the perfect sound to convey the simply beauty of their soft alt-country.
Barton Hollow is the result of a long wait, but sounds like perfectly aged wine tastes. Back in 2009, performing only their second ever show, the pair recorded the results and made it available as a free live album via myspace. The result, Live At Eddie's Attic, made it apparent that some very special seeds were instantly bearing fruit. But that does not mean they were about to rush things. There was another year's wait until the Poison & Wine EP and I was beginning to worry they'd split up or something as almost two years passed until Barton Hollow appeared.
But it is here now, and let us simply be grateful it is. This is an album to wrap yourself in. Either close yourself in a dark room with this one, or get the best quality headphones you can lay your hands on and turn it up. The exquisite vocals convey emotionally fragile lyrics, with the highlights the dark, brooding 'Poison & Wine' with it's refrain, "I don't love you but I always will". It's been jazzed up a little from how it first sounded in Eddie's Attic, with a powerful bass and drumming kicking in, albeit turned down in the mix, midway through, but the soaring beauty of the song is unchanged.
The stomping, bluesy title track is a change of pace from what we've heard before, but is not out of place amongst the softer love songs and laments. Instead it forms the centrepiece of a debut from a band who could go far.