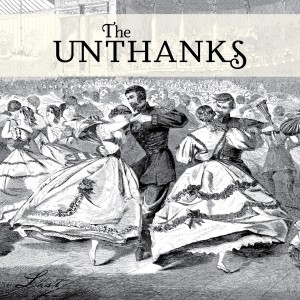 While rustic music of an epic thrust becomes ever more popular, sending the likes of folk pretenders Mumford & Sons all the way to the Brit Awards, the Unthanks remain something of a niche outfit, maintaining a high standing among the folk purists yet never troubling the mainstream, bar the odd performance on Later with Jools Holland. Last, their fourth album, is unlikely to alter this state of affairs, but it should make essential listening to those who prefer their music with the beating heart of authenticity.
Central to each track are the haunting, perfectly harmonised voices of Rachel and Becky Unthank. These are matched by sonorous, contemporary musical arrangements; beating pianos augmented with mournful, sweeping strings. It's a powerful combination, put to great effect on opening tracks 'Gan to the Kye' and the 'Gallowgate Lad', both moody reinterpretations of 19th-century rural ballads. These are followed by 'Queen of Hearts', which has a quirky music-box backing, and the epic title track, built around minimalist drums and piano, which mesmerises for its full seven minutes.
After such a strong opening, however, the album tails off. There's a lack of significant variation between the tracks and the relentlessly languid tone can test the patience: otherwise engaging numbers like 'Starless' and 'Close the Coalhouse Door' are rendered turgid simply by misfortune of their late placement in the running order.
Likewise, the sisters' deliberately flat vowels – 'Spook aboot marriage', 'luvvly' – while perhaps necessary in the more regionally specific tracks such as 'My Laddie Sits Ower Late Up' can at other times come across as self-conscious. It's a folk affectation that detracts from the ethereal quality of their voices. Considering how this band has so successfully stripped away the more twee trappings of traditional music this is something else they might also consider abandoning.
Nevertheless, these are minor criticisms for a band whose music is so shimmering and lovingly crafted that it's close to a work of art. As mainstream music becomes ever more insipid it's reassuring that the Unthanks exist at all. Long may they continue their important work.
Words: James Robinson