Matrimony are an Irish man and an American woman that left their respective bands to make 'indie-folk triumphant heart music' together – the panel stepped in to see what that means, exactly…
---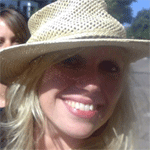 Gemma Hampson: Ooh, someone likes the Fleet Foxes. The choral opener on Matrimony's EP Last Love is a wonderful surprise, and it continues to be pretty spell-binding. It's a well produced piece of Americana pop folk, heavy with harmonies, some beautiful woody piano, a bit of banjo and some gorilla-plays-Phil-Collins heavy percussion. The mix of male and female vocals is a treat as both singers are pretty accomplished – Ashlee from North Carolina being the richer of the two like a more confident Marissa Nadler, Jimmy from Belfast bringing more of a raucous sound akin to Johnny Flynn or Fionn Regan (a bit less of the 'rock' screeching though please). It's definitely the sound of the time, but they must be kicking themselves that the Mumfords got there first – the similarities are vast. But there's room for more in the pop-folk genre and this pair have definitely got something. Their songs, while not the most original melodies, are engaging and listenable without too much pretentiousness. They're carried by the vocals and harmonies, strong enough to stand out from the heavy backing and interesting enough to want to hear more.
---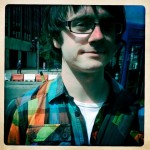 Tom Moyser: With a name that (perhaps deliberately) invites marriage puns from their reviewers, Matrimony have surely opened themselves up for partisan reviews – encouraging your record collection to either marry their intelligent multi-instrumental pop music or to leave it jilted at the altar. This music is richly layered, like an artisan lasagne, and is comparable perhaps to something like Bruce Peninsula, albeit not quite as pioneering. It has frequent builds of cinematic soundscape with all the aural peaks and troughs you'd expect, pulling them off effectively each time – often before storming ahead with some more virtuoso instrumental. I don't know how things would work out with this album over the course of a marriage – but the initial spark of musical attraction is more than enough for the time being.
---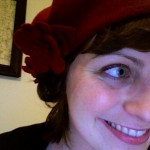 Jen Rouse: Matrimony, who formed in 2009, are streaming their $6 debut album on bandcamp, and it's a mixed bag. When they're on form they have an earnest drama and build, nice 1960s revival close harmonies and some super-danceable drops (The Arcade Firey riff kicking in on euphoric standout track Flee or Fight, for example). But I can't help thinking they should have released the first four tracks as an EP, rather than tacking on the weaker last two songs to make a six-track album. One Last Dance and Who is Your God are self-consciously harder and darker, and lyrically weaker. Matrimony can clearly play – loose rambling banjo, chirpy ukulele, old folk drones on the organ- and they can clearly compose – even the weaker songs have subtle arrangements and a few surprises up their sleeves. Ashlee Hardee's adorable accent is pop-perfect, and Jimmy Brown has enough vocal character to pull off his lack of precision. If the price of this kind of excitable musical gleefulness is the occasional tendency to be a little over-dramatic, well, I'll still buy it.
Listen to Matrimony for yourself here