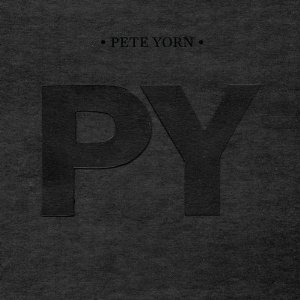 Radio-friendly college rock can be a tricky business. It is a broad church, and at its best, Weezer, R.E.M. and Guided by Voices show that an easy way with a chorus and universal lyrics can neatly tap into a range of emotion, soundtracking your best moments and comforting you at your worst. At other times, the broad brushstrokes of, say, the Dave Matthews Band aim for mass appeal and end up being uncomfortably hollow.
With the excellent musicforthemorningafter, Pete Yorn trod the right side of this line, making uncomplicated, likeable rock n roll. The trouble came in moving on from this career high, with subsequent efforts copying the formula but failing to match the quality.  For this latest, eponymous effort, Frank Black is on production duties. This feels like a canny move, with the hope that the former Pixie might take Yorn's winsome melodies out back and do them some kind of physical discourtesy, the better to add a little bite to proceedings.
Black's presence is not immediately obvious, however, and in terms of production the difference from previous work is minimal. This is not necessarily a bad thing, and, as ever, Yorn's easy way with a vocal line lend the likes of 'Velcro Shoes'  a naïve charm, while the tempo changes of 'Rock Crowd' prove that, with a strong foundation of melody, a little invention goes a long way. However, there are too many moments where Yorn is content to rest on his laurels.  The beige-tinted 'Always', like much of the album's second half, feels phoned-in and leans too heavily on MOR cliché. The nadir comes with a curiously bloodless cover of the Flying Burrito Brothers' Wheels, with all the plaintive longing drained from Gram Parsons' original.
Pete Yorn is not without its charms; as with much of his work, his ear for a tune flittingly lights up this record, lending it its most agreeable moments. Too often, however, the feeling persists that this has been done before, and done better, not least by the man himself.
Words: Richard Furlong