Nottingham based four piece Cecille Grey have been together for just over a year – already a fixture on the live scene and making a noise on BBC 6Music, the panel moved in to check them out…
---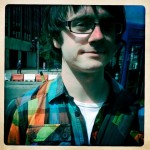 Tom Moyser: Cecille Grey make a kind of music we are all familiar with – light string work, floating vocals and a chilled out, eye-of-the-storm-montage in a movie kind of vibe. It's good as far as it goes. Vocalist Aurélie Guinard has a great voice, capable of Joanna Newsom-esque turns (check out the subtle vocal acrobatics on In the Air), which she could probably make a bit more of. For my own musical tastes, it's all a little too slow to get really excited about. But they're just the sort of band I'd love to hear pouring out of my radio on a cold December's morning.
---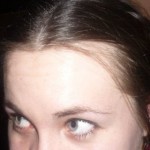 Alice Sage: The chocolatey voice has occasional touches of Dory Previn or rusty June Tabor. Unfortunately, the singer drops her 'T's and 'H's on lighter tracks like Bus to Bournemouth – which make her sound like Lily Allen. The songs themselves are Rufus Wainwright, Jeff Buckley-esque – long warbling vowels, dark love-struck misery, plucked guitar and cellos.  They are at their most convincing in the coffee-shop smoothness of Springs slow drums and wandering bassline, and in their wistful, silky lyrics. It's folk, in the morose and melancholy sense but with the highest quality musicianship – at their worst a little high and insipid but at their best they sound atmospherically deep and gloriously moody.
---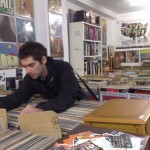 Ian Parker: Cecille Grey's dreamy folk has a future soundtracking films. Their sweet, delicate songs recall Joanna Newsom and Rufus Wainwright and can easily appeal to both the nu-folk crowd and those tuning into Radio 2 of a grey afternoon. A simple sound backs the lovely warbling voice and it's easy to understand why this is really beginning to take off after they self-released their first EP. Sign me up for an album as soon as one is ready.
Their self-titled EP is available via their MySpace page here