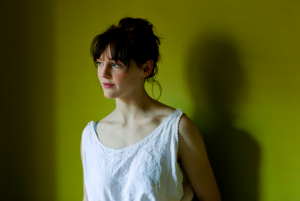 The undeniably brilliant second album I Speak Because I Can by Laura Marling has been nominated for the Mercury Prize.
Mumford and Sons's debut Sigh No More has also been nominated, which by our reckoning makes Laura Marling and Marcus Mumford the official golden couple of good music.
Another FFS favourite I Am Kloot is nominated for The Sky At Night. And Wild Beasts receive a nod for Two Dancers.
Another folky act Villiagers, who FFS thinks sounds rather too much like Bright Eyes but has been getting tons of hype recently, has been nominated for his album Becoming A Jackal.
The remaining nominees are: Biffy Clyro, Corrine Bailey Rae, Dizzee Rascal, Kit Downes Trio, Foals, Paul Weller and the XX.
Although we're pretty delighted with the list's folky leanings, FFS is a little sore about Peggy Sue, Noah & the Whale, Field Music, Stornoway and Broadcast 2000 being overlooked.
Let us know the albums that you think should have received a nod below, and we'll add them to the longlist for the Schmercury Awards – FFS's very own Mercuries rip-off.