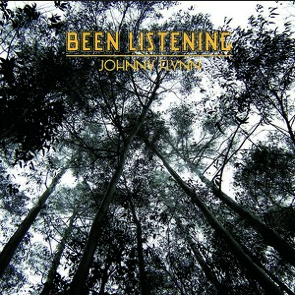 It's two weeks after Johnny Flynn's second album Been Listening was released, and the British music scene is an altogether different beast from the one to whom he handed debut, A Larum, in May 2008.
Then, the new folk movement (yep, that's right, movement) was little over a year old, having found its feet in the now defunct Bosun's locker on the King's Road, London. Laura Marling's debut album had only been out for a month and Marcus, Ben, Ted and Winston had just decided on their collective moniker.
Nowadays Noah & the Whale instrumentals soundtrack 75% of TV programs, Mumford & Sons are all over Radio 1 and NME and Laura Marling has become the darling of the broadsheet rock & pop critic. In all of this mainstreaming, despite being one of the scene's stalwarts, Johnny Flynn seemed to have been left behind. Perhaps Been Listening will change that. The press reaction has certainly been positive. BBC Music called it worthy of a Mercury nomination, the Sunday Times said he combines sincerity and theatrics and Drowned in Sound called him radically honest. Only the brand NME was negative, calling it "hayseed fakery".
Bombastic opener 'Kentucky Pill' has had a fair amount of radio play. And its assured production sets the tone for the rest of the album. Although he's bang on trend, Flynn's craft is the confident, unalterable song-writing of the veteran or unfashionable artist. His trademark resonator guitar is back for this second album, and production has been beefed out with more brass and strings than his debut.
Flynn's lyrics, with their esoteric turns of phrase, are at their most poetic on 'Lost & Found'. And the stand out track is 'The Water', which is elevated from being a pretty ballad by guest vocals from Laura Marling. The simple waltz threatens to buckle under the weight of their perfect folk vocals. Marling's effortless, delicate voice beautifully complements Flynn's, which is warm and expressive but never hammy.
I think the NME have got things exactly wrong. Accusations of "hayseed fakery" could more justly be levelled at some of the magazine's coverstars than Johnny, whose sincerity is the very thing they're trying to ape. Flynn can write a fantastic pop melody — and is pretty enough to adorn the walls of every 14-year-old indie girl's bedroom — but his refusal to change what he's doing to appeal to the masses means he's likely to be joining Ms Marling in the discerning fan's music collection rather than topping the singles charts.
Words: Lynn Roberts