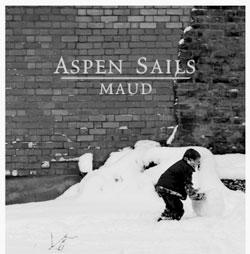 Mary Machin: The music of Aspen Sails is nostalgic, infectious and personal all in one breath. Much of the material is accessible and could be any folk fan's cup of tea. Going back to the personal element of Aspen Sails' music, 'Forest' from their Maud EP is a perfect example of this. Not only does it seem to exude personal experiences of the band themselves, but could also be applicable to any loved up young chap or lady. The track's charged rhythm creates a sense of regret when partnered with the chanted lyrics "You don't dance anymore".
The EP also includes the gorgeous and lamenting 'Withering', an altogether effective and unforgettable combination of harmonies. One presumes this is where the band draw their comparisons with Fleet Foxes from. Elsewhere on the Maud EP, the beautiful 'Comfort' showcases a smattering of acapella and, once again, those admirable harmonies. Aspen Sails are worth a listen if you're in the mood for letting go of a few worries and cloaking yourself in acoustic ditties choc a bloc full of reminiscent lyricisms. It's about time you raised that anchor and set sail with this very special band.
---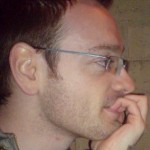 Ali Mason: "Aspen Sails' press material compares them to Kings of Convenience and Fleet Foxes, but with their gentle tunes and brittle harmonies, they remind me of nobody more than a pared-down Ben & Jason. There are some fine tunes here for sure, but the languid vocals and guitar chords cry out for a bit more texture, something to make the sound a little richer."
---

Liana Escorza: A copy of Aspen Sails' first EP Maud landed in my hands the other day. It is early days for this band from Lincoln, but by the sound of it, they may be able to catch more than people's attention with their easy, crisp folk sound. A cross between Fleet Foxes and Iron & Wine, their tunes are heartwarming and tender, earthy and toasty like a frothy cappuccino on a sunny Sunday morning. The first track 'So Pretty' is a catchy happy-go-lucky piece, with vocal nostalgic harmonies and airy twitching of guitars. It is probably the most interesting and uplifting song of all, although 'Withering' is also a good example of simple and exquisite lullabies. The rest of the tracks may sustain the EP together in style and mood but they are more like passers-by than settlers in people's brains. We will have to wait and see what is in store over the next few months.