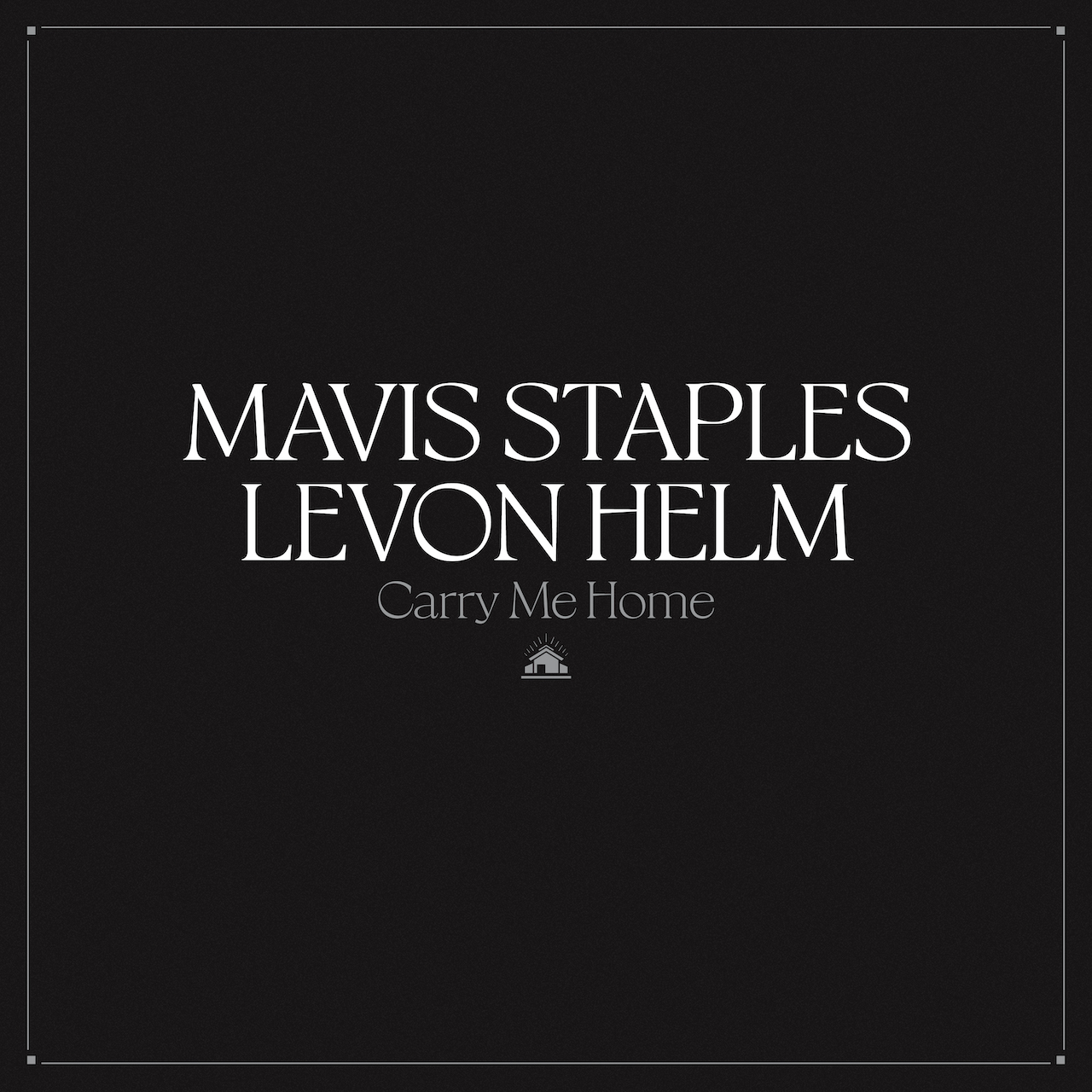 Levon Helm and Mavis Staples were always a match made in heaven, from their first meeting at The Last Waltz in 1977, to their final performance in 2011, captured live on Carry Me Home. Despite that fact that she was born on the south side of Chicago, and he was born in Elaine, Arkansas, they both understood gospel music and the pull of the church. On this session, Helm's nine-piece band joined Staples and her three-piece unit to chart a course through decades worth of gospel and soul music.
Helm's recording and performance space, designed with the help of Band-mate Garth Hudson was the perfect location, a place where the sonics were exceptional and the vibes where always designed to highlight musicians of the highest calibre. With a minimum of rehearsal time, they developed a set with Helm setting a solid steady beat and Staples singing with pure joy. The songs cover a lot of ground, from the truly soulful take of Nina Simone's 'I Wish I Knew How It Would Feel To Be Free' with horns swelling again and again, to their cover of Pops Staple's 'Move Along Train' where duelling guitar solos only add to fire burning in their hearts. 
When Mavis sings, there are points where you simply must have chills, like on Larry Campbell's 'When I Go Away'. Originally released on Helm's Electric Dirt album, Mavis and her backing vocalists give a full-throated performance that has to be heard to be believed. The hair on the back of your neck stands up as the band powers their way through the song. The horns blast with a fervour that comes from testifying in church. 
Coming from Dylan's Christian period, 'You Got To Serve Somebody' has always felt like lesser material to these ears, yet in the hands of Staples a gospel-worthy performance is delivered. The variety of ways she sings the word "serve" only underlines how her testimony captures the true essence of the song. Staples does what Mr. Zimmerman never could.
Fittingly, one of the highlights, has to be the truly inspired reading of 'The Weight'. The vocal gets passed around. A truly funky tuba solo only adds to the excitement as Helm enters, and when he sings it seems like there is no tomorrow and throat cancer has never been an issue. With that the concert ends, the magic is over.
What is truly amazing is that it has taken 11 years to release this one-of-a-kind performance. The music world works in mysterious ways. The power and glory of this moment in time needs to be celebrated. Thank heaven Mavis Staples & Levon Helm were able to record together one last time before Levon left us. And thanks Anti for having the common sense to finally release Carry Me Home.