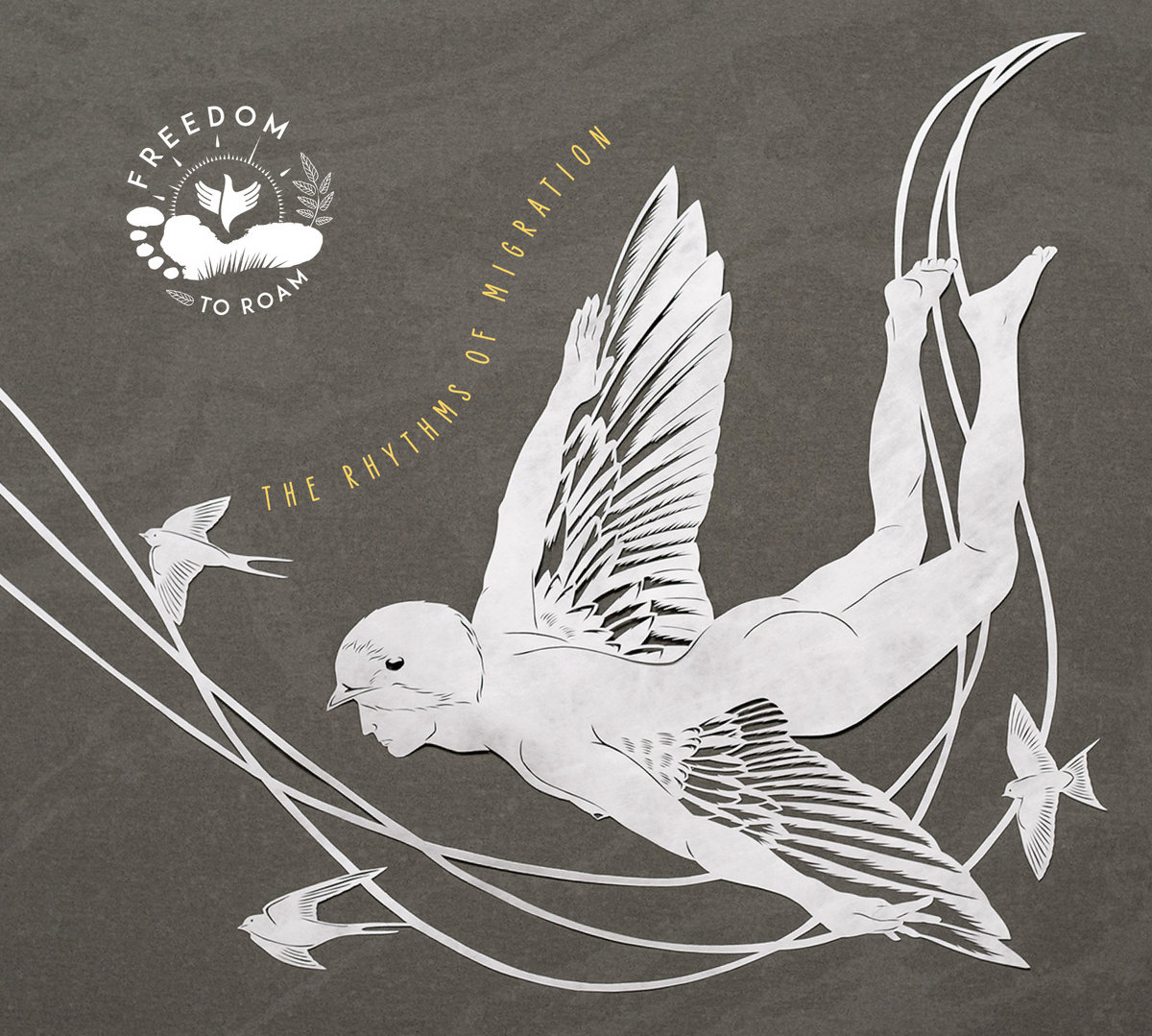 Eliza Marshall's Freedom to Roam is a music and film project inspired by a desire for universal compassion and respect for nature. The project traverses themes such as climate change, conflict, restriction, empathy and ecological destruction. Each facet of the project (album, documentary and live concerts) has been crafted with world-class musicians and film makers  as a response to our own and the planet's most pressing needs. Our humanity, wildlife and biodiversity are undeniably interconnected. This project searches for compassion, hope and a positive way forward to cherish this, our beautiful planet Earth.

Originally conceived as a germ of an idea during a visit to the Isle of Coll in the Outer Hebrides, music was to be used as a platform, harnessing fresh ideas related to the environment, wildlife and humanitarian concerns. The Covid-19 lockdown provided both the catalyst and opportunity for time to focus on it and the pandemic's associated lost freedoms gave even more resonance and poignancy to the project's title and subject matter. 
In addition to Eliza Marshall on flute, whistles and bansuris, the Freedom to Roam ensemble includes Kuljit Bhamra on tabla and electronic tanpura, Joby Burgess on percussion, Evan Carson on bodhran, Catrin Finch on harp and piano, Robert Irvine on cello, Andrew Morgan on percussion and synth, Lydia Lowndes-Northcott on viola, Dónal Rogers on bass, guitars, piano, percussion, vocals, Jackie Shave on violin and piano.
From the opening tanpura drone and cascading harp tones to the flute playing reminiscent of a vintage David Spillane on low whistle, we know that we are in interesting and reassuringly familiar musical territory here with the opening track 'Awakenings'.
The rhythmic busyness and arpeggiated strings give a rigid structure to the free, flowing whistle playing on the 'Rhythm of Migration'. It reminds me of composer Richard Souther and a lighter less heavy acoustic Afro-celts. I think it is the sonic textures of harp, percussion and low whistle that are giving this impression in combination with the arpeggiated looping that hypnotizes us throughout the track. If Vaughan Williams liked techno, he would have written music like this. There is drama and intensity here as tension builds to musical flight, a delight for both the ears and soul.
'Arctic Lament' sounds tectonic, disorientating and dissonant, ambient and unusual sounds layered and heavily reverbed mirror the shifting and melting polar ice caps. We are entering an underwater alien world. Shades of Stravinsky and Messiaen here – the harp delighting with its eddying scales mirroring the flow of the melting ice.
'Turning Tides' has a classical beautiful feel of eighteenth-century wonder and charm segueing seamlessly into the Celtic lyricism of Eliza's  woodwind. A love of nature and musicality abound in this remarkable record.
As Eliza Marshall says: "This album approaches the interconnected challenges of climate change, environmental destruction and human displacement within the context of our needs for freedom, empathy and hopefulness. It's the starting point to an all-encompassing project that aims to change our understanding of nature, wildness and our pivotal role in the future of life on this  planet."
A delight to be treasured, a truly remarkable and exciting musical endeavour that takes us beyond words to the realm of pure music exquisitely performed and shared by a virtuosic ensemble. There are live shows and a documentary film to explore as well to check out.