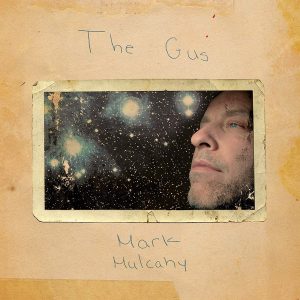 Sometimes things hit you immediately, and sometimes they just smack across the face when you least expect it. The Gus by Mark Mulcahy is a case in point. I listened to it for the better part of a day and nothing struck me. Sitting in my office with the sound up loud it struck me like a ton of bricks. Mulcahy, frontman of Miracle Legion and Polaris is one of those guys who likes to shake things up. Initially Mulcahy and producer Marc Seedorf were going to make an album with total strangers.
Alas, that plan never took hold. Plan B required the services of Dinosaur Jr.'s J Mascis, Rain Phoenix, and John Panos of Mates of State among others. Recording in the main studio and library at Barnhouse Recordings, Mulcahy explains that the process these sessions took was interesting to say the least. It was "an exploration, frequently foregoing recording for 'read and swim sessions.' Wasted time with a purpose. Waiting for somebody to come up with an idea."
Eventually, what took shape was quite unique. 'Taking Baby Steps' features Mulcahy's falsetto vocals on the rhythmic chorus, while the verses rock out on the guitar of J Mascis. The piano driven Mr. Bell, a meditation on the current resident of the White House, suggests "You're doing so well Mr. Bell, you've got it all and they don't even have a pot to piss in."
More than just a recording studio, the library at Barnhouse Recordings also serves as a musical metaphor, with The Gus being a series of short stories, played out to Mulcahy and company's backing tracks. 'What If I Go Off With Bob' questions what happens if a lover leaves one man for another.
Ten tales for our times set to a sometimes soulful, sometimes folky beat. Mulcahy has mastered the art of writing in a way that blends the inspiration of George Saunders short fiction to a musical bed incorporating the disparate influences of his collaborators. Literate yet lyrical, The Gus offers more proof of the genius of Mark Mulcahy.