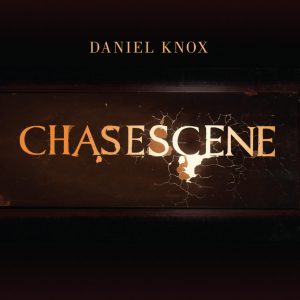 Daniel Knox is not your run of the mill artist. For a self-taught pianist, his story is unique. Knox is a member of the night brigade, inhabiting a world that comes alive when everyone else is asleep. Discovering that virtually every hotel had a piano hidden away somewhere, he taught himself to play at these locations while most of Chicago was snoring. His nine-fingered technique is on display on his latest record Chasescene.
While he's often compared to Randy Newman, Knox is far more complex. His is a world of Shakespearean tragedy, played out against a backdrop of David Lynch. He hangs out in movie theatres because of his job as a projectionist at Chicago's Music Box. As a singer he cites Judy Garland, Marlene Dietrich, and Maurice Chevalier. Yet it would just as easy to mention Gavin Bryars, Ryuichi Sakamoto, Scott Walker, and Moondog.
Having bonded with Jarvis Cocker during the recording of Cocker's Further Complications, Jarvis lent his vocal skills to 'Capitol', a song that features some astute licks on musical saw. Knox turns over the vocal reins to Nina Nastasia during 'The Poisoner'. 'Blind Deaf and Dumb' is a song written on the piano of a friend who betrayed him, while 'Pack Your Bags' is an insult for a different friendship whose ending was ordained when Knox found everything he had ever given the couple was floating down the Chicago River.
The lyrics of Daniel Knox can be just as pointed as some of the affairs that are exposed. 'The Poisoner' features a variety of gems including, "And it's hopeless and it's sad, It's the best you've ever had." The barbs have clearly been sharpened. On 'Capitol' the tenderness comes out in the touching opening couplet, "I hold your hand, but break all the fingers."
Chasescene is not always an easy listen. Knox has chosen his subjects from a twisted perspective. 'Me and My Wife' is a love song for terrible people, while the musically jovial "Man Is An Animal" is lyrically savage. The truth often hurts. So does much of this record. That's what makes Chasescene so unique. It's a love song to the otherwise unlovable, an unvarnished look at people that may have one too many coats of varnish. It's a rare look at a world that's quite often hard to view. You won't be able to look away.