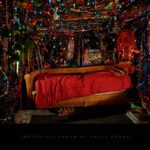 Haley Bonar – Stupid Face
Bonar gets better with each album, stronger, more confident, more competent as a songwriter. 'Stupid Face' is further proof of this along with a handful of brilliant songs that have preceded upcoming long player Impossible Dream. For female guitar pop rock look no more, Bonar is here to quench your desires and prove that dreams do come true, no matter how impossible they might seem. How good can she get? Time will tell, for now this is near perfect three-minute pop.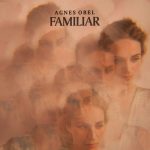 Agnes Obel – Familiar
Obel returns three years on from her second and brilliant Aventine. She has somehow carved out a little space, a world in fact, of her own. It is immediately discernible as her sound, her soul laid bare, and despite some magnetic male vocals on the chorus that add another dimension 'Familiar' is a beautiful and dreamlike return to the foreground.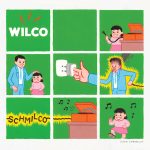 Wilco – If I Ever Was a Child
Wilco's return thus far has been quite restrained. The previous week's 'Locator', the first taster from forthcoming album Schmilco, was a little short and didn't wheel out the band's big guns. This is a gentle little track that shows Wilco's other delicate side and perhaps this is a much lower key album than last year's at times very noisy Star Wars. Or perhaps it's just another curveball in the history of a band that keeps its fans guessing and never runs out of ideas. Who can tell? It's an exciting run up to the band's 10th LP though…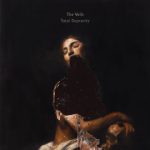 The Veils – Low Lays the Devil
The Veils are an undeniably underrated band. They've been around for the best part of this century and have been a band worthy of note from day one, perhaps one of popular music's greatly inexplicable things is quite why they aren't a MUCH bigger band. This latest track from forthcoming fifth long player Total Depravity shows what the band does so well, and the ever brutal strength of Finn Andrews mesmerising vocals. It's must-hear music.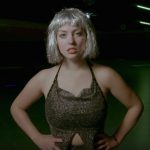 Angel Olsen – Shut Up and Kiss Me
Angel Olsen is irresistible on her return (all decked out in sparkly silver wig in the video). It sounds like modern pop rock and 60s era soul pop. Her voice is brutal and beautiful. It's impossible to say no to, as every syllable flies from her tongue, visceral, sexy, unfathomably effective. On this evidence nobody would argue with her. Shut up, kiss her, and fall under the spell the song weaves in perfect time to be totally captured by the imminent album. "more attitude?" she asks at the end? How would that even be possible (which is probably exactly what you're meant to be left thinking). It's a step forward from her last album. No mistake, this is perfect pop.