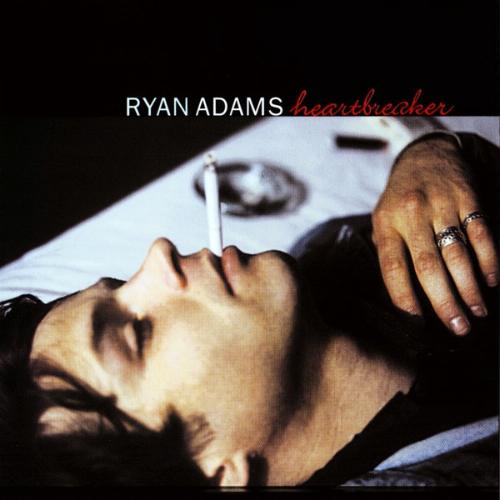 Despite what anyone says, despite all the distinctly average albums since, Ryan Adams is a genius. Let's go back nearly ten years to September 2000 and Heartbreaker, his un-missable, un-skippable debut album. Fourteen — well fifteen if you include the argument that is track one — tracks of near perfection. The only Americana singer-songwriter album that has really got near it since is his follow-up, released a year later, Gold. It was his first solo album since his alt-country band Whiskeytown parted ways a year earlier.
Produced by the legendary Ethan Johns — who's since gone on to produce KoL's first three albums, all of Ray LaMontagne's, Turin Brakes' Dark On Fire and [most importantly – Ed] Laura Marling's newest among many, many others — it explodes into a countrified Americana jaunt 'To Be Young (is to be sad, is to be high)'. His Southern drawl is met with what could easily a jam in any Southern bar, setting the stall out but by no means setting the tone.
Emmylou Harris joins him for 'Oh My Sweet Carolina', a slow, melancholic sadness that keeps you clinging on, almost as though you're letting him tell you something so secret. 'AMY' and 'My Winding Wheel' set you up for it though with their beautifully withheld folk, both staking valid claims for album highlight.
The album title, even if it was taken from a Mariah Carey t-shirt on a poster, couldn't be more apt. A then-recent break up with Amy Lombardi is thought to be the influence, and each song is torn with heartbreak. It's an easy conclusion to come to, 'Call Me On Your Way Back Home' rivals 'Oh My Sweet Carolina' for it's beauty and melancholy. The solo harmonica can only add to the sorrowfulness.
And it continues from there maintaining its beauty throughout, never really returning to anything like the opener except in 'Shakedown On 9th Street', but he's at his best in the softer moments. 'Why Do They Leave' is worth sticking out for the ending, 'Damn Sam (I Love A Woman That Rains)' for that line alone.
He might be an unpredictable performer, writer or indeed person, but what genius isn't flawed? The follow ups were equally as unpredictable, Love is Hell had its moments, 29 gets too down but Easy Tiger saw some sort of return. Now finally acknowledging The Cardinals, the backing band, seems to have given him some kind of release and he's back on some sort of track, but he'll never get to the highs of Heartbreaker again.
Words: Jack Phillips