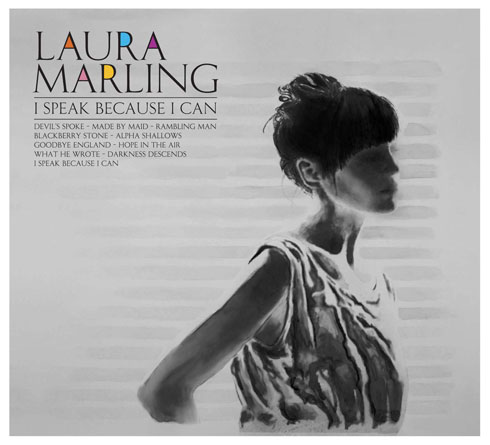 Laura Marling HQ has unveiled the artwork for her forthcoming album I Speak Because I Can. The gorgeous painting is by English artist Sophie Milner, who also created the cover for Mumford and Sons's EP The Cave.
FFS also strongly approves of the coloured-in letters, as that's what we ourselves do to pretty much anything written down.
Included in the breaking news was a heads up that Laura will feature in this week's Sunday Times Culture magazine.
Pre-orders are now available for the album, released 22nd March. The  special edition includes 45 minute DVD documentary, access to download 5 LM produced tracks, plus a 16 page lyrics booklet and can be bought from Play and Amazon. The standard edition is available from Play, HMV and Amazon.
Also check out this rather lovely handwritten note – complete with pressed flower – from Laura about what she's up to in the coming weeks and months.
Words: Lynn Roberts