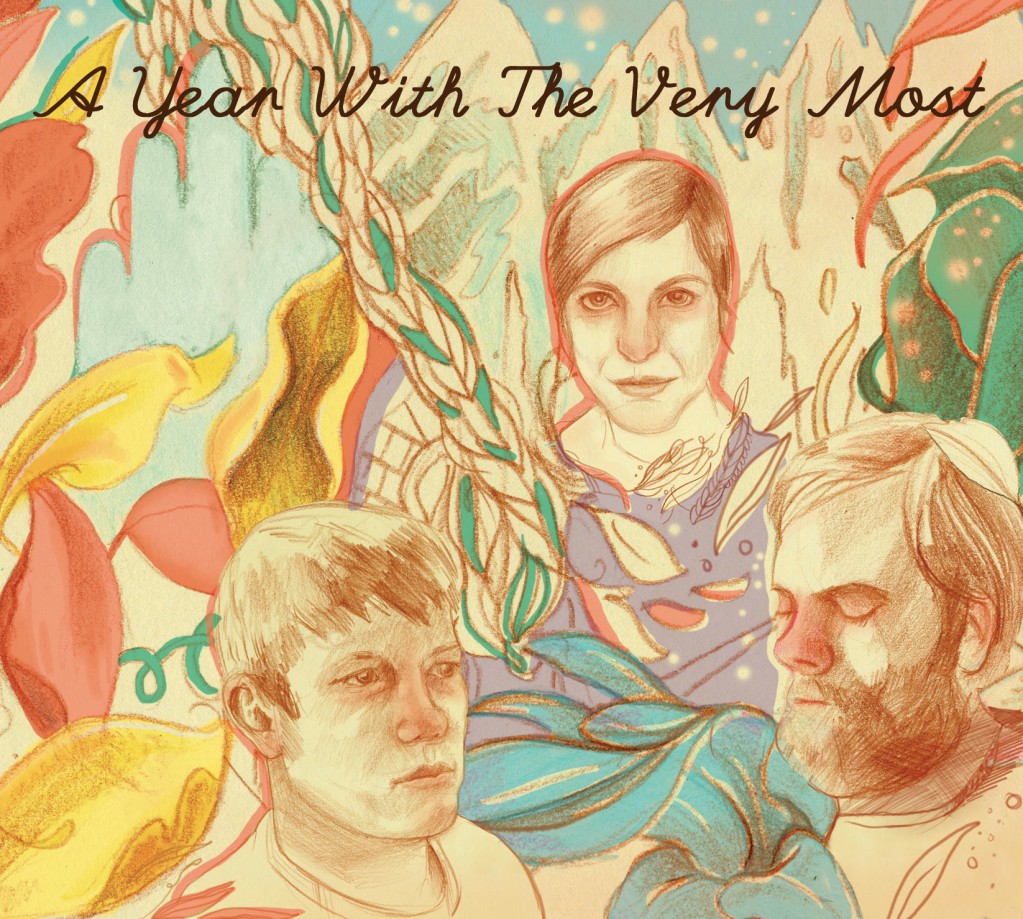 The Very Most made it their duty to soundtrack your 2009, releasing an EP for each season, which are now brought together in A Year with the Very Most.  The album, which clocks in at a healthy nineteen songs with over fifty minutes of music, is laid out to trace the year, beginning with 'Spring' and working through 'Summer', 'Autumn' and 'Winter' chronologically.
The EPs alone were wonderful in their seasonal context, but releasing them as a single album now augurs promise for the new year.  The Very Most bring joyful folk tones to their songs, layering light the instrumental backing with lovely bobbing melodies.  Their bouncing style flits through each of the four seasons, but they do try – with success – to adapt it to fit them.
Taking summer as an example, its opening is marking with the twelve second 'Summer' – the sound of a rolling crashing wave, an emblem of the holiday season, evoking sun, sea and sand.  This is followed by 'A Mid-80s Lower-Middle Class Family Summer Road Trip' which uses rollicking castanets in its start and close, contrasted with a smooth middle section that calls up the endless motorways of a road trip.  'The Motor-Vu Lights' is a wonderful track that is equipped with backing doo-wops and a guitar tone that evokes an era of innocence and diners.
The third full track of the Summer cycle is 'You're In Love with the Sun', which sounds like the sun setting on two lovers on a hill top on a peaceful summer night, and is one of the album's best tracks.  Summer is brought to an end by 'Fireworks', which is a real departure from most of the rest of the album: playing off a simple electronic riff, backed by electronic drum sounds, it is a simple, leisurely piece that sees in the end of summer, and seems to look forward to autumn with the mixed feelings of a school kid.
The Very Most, then, toy with their style to run from season to season, producing, as they do so, a beautiful album full of hope and fantastic songs.  This album is a real joy to listen to.
Words: Robbie Hayward