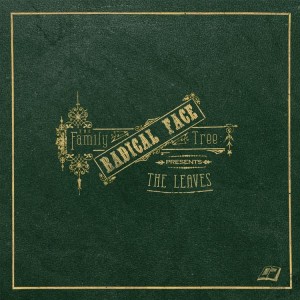 Ben Cooper doesn't appear to be an artist bereft of ideas. As well as musical genealogy projects (more of which in a moment) he's a visual artist, runs a digital design company and is a member of bands Electric President, Iron Orchestra, Mother's Basement, Unkle Stiltskin and The Clone Project.
But what do all the ideas amount to? His Family Tree trilogy, recorded as Radical Face, of which The Leaves is the final instalment, is certainly ambitious. It charts the tribulations of a fictional family from the 1800s onwards; a family saga put to gentle, persistent melodies, described by Cooper's earnest vocals, which fall somewhere between Conor Oberst and Jason Lytle.
As often seems to be the case with family sagas, it's not a barrel of laughs. 'Third Family Portrait' inherits the character of its predecessors (there's a Family Portrait on each album in the trilogy): "And I remember asking / If the place we're moving / Would have more food / And my mother grew as distant as can be". Things haven't got noticeably brighter since a mother's death in childbirth and a father's suicide two albums ago.
The Leaves is most enjoyable where Cooper's music breaks free from the monotony of the family's woes. About three minutes into the nagging, shuffling 'Road to Nowhere', the arpeggios disappear to be replaced by discordant stabs on an electric guitar, which in turn are drowned out by a glorious wash of strings. It's an enjoyable surprise on an album that would be even better for more such surprises.
And the fate of the family? Well, we're left with an ambient sense of this rather than a tidily resolved tale. Song explanations and audio commentary are available online for those who wish to piece together something more coherent. Or instead just enjoy the familial intrigue and the many competing ideas, which on their own should be enough to keep you happy.
Words: Dan Farmer