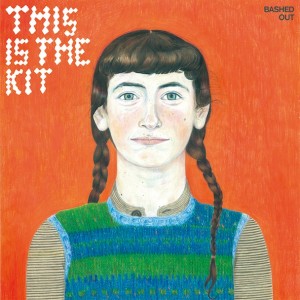 As winter turns to spring, summer comes into view and we begin to shed the extra layers of clothing. Time then to find some music to listen to while dozing in the sunshine or taking a walk in the country.
Somewhere near the top of your list should be Bashed Out from This Is The Kit. Three years on from their second LP, the Bristol/Paris collective – made up of Kate Stables and Jesse D Vernon with occasional assistance from Rozi Plain and the Liftmen, and for the first time here, the National's Aaron Dressner – return with 10 tracks of sunshine.
The album has a lovely sprightliness to it, with Stable's soft and airy vocals instilling a calm even as her lyrics deal with the weighty issues of heartache. Her elongated delivery on opener 'Misunderstanding' feels like a spring breeze blowing away the last of winter before the pace picks up.
There is a depth to what she has to say, but it is a delivered in playful fashion and with a surety of touch, the music is melded to keep the album varied but flowing. On 'Magic Spell' an angry guitar buzzes while Stable sings "pick yourself up off your rusty-dusty", and then on closer 'Cold & Got Colder' she repeats the melodic refrain "Hook, line and sinker/I miss it so strongly" until it is drilled down in your mind. No two pieces of this puzzle are quite the same, but it all fits together into a delightful whole.